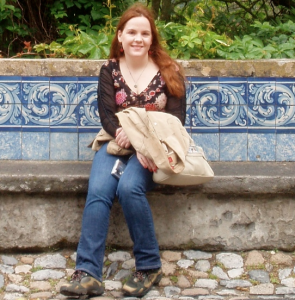 Jasmine Lee is our Featured Young Professional for the month of April, 2010. I have worked with Jasmine as an active Young Professional in AIChE over the past few years. During that time she has helped lead the Young Professionals in South Texas and co-chaired an effort to restart the Balcones Fault Local Section. As a member of the YPAB, she has connected with undergraduate ChemEs at many conferences, and has specifically been working on connecting with Young Professional groups across the country. Below is a bit of my recent interview with Jasmine:
Lowell: Jasmine, where are you from?
Jasmine: I am currently working in San Antonio, Texas, which is where I was raised, however my office is in Houston, Texas and I spent a good portion of my years in Germany.
Lowell: Where did you complete your chemical engineering education?
Jasmine: University of Texas at Austin
Lowell: How long have you been a member of AIChE?
Jasmine: I was a student member starting in 2003 and have been a full member since 2007
Lowell: What company/institution do you work for?
Jasmine: M3 Technology
Lowell: Describe a recent challenge you managed, notable achievement, or obstacle you overcame at your job or in your work as an AIChE member?
Jasmine: As a consultant, I am responsible for all aspects of my own project, including accounting for delays. Trying to accommodate all the client's demands while not allowing project deadlines to pass is an ongoing challenge. I believe that by being responsive, thereby showing that you are sensitive to the schedule and the client's needs, both timelines and the demands can be met to a reasonable degree.
Lowell: What do you do to meet people in your field?
Jasmine: I enjoy attending events organized by professional societies, such as AIChE, Young Professionals in Energy, and the Society of Women Engineers.
Lowell: Tell us a little bit about yourself... What is one of your hobbies? How do you spend your spare time? What are your favorite places to travel? Or anything else you'd like to share...
Jasmine: Running is one of my passions and I am a member of a local running club. Currently I am training for a faster 5k, and this fall I hope to run my first marathon. I'm also a travel blogger, and my goal is to make it to a new country each year. Last year I traveled to Portugal, and this year I have a trip to Turkey planned. I also enjoy writing about local restaurants, events, shopping and attractions. Sometimes the best places to visit are in your own back yard!
If you'd like, you can connect with Jasmine on LinkedIn.