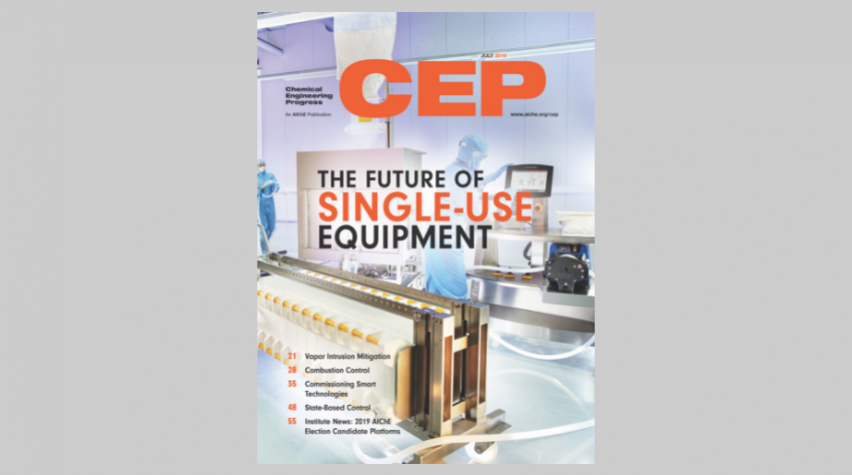 Management
Rethink Commissioning for Smart Technologies
Effective commissioning is critical to realizing the benefits of new equipment. As many facilities transition to smart technologies, this process requires even more diligence.
Environmental Management
An Introduction to Vapor Intrusion
Vapor intrusion (VI) occurs when contaminants in soil or groundwater drift into a building or facility through cracks and seams in the foundation. This article describes steps to mitigate VI at your facility.
Plant Operations
Reducing Energy Costs and Emissions with Combustion Control
Combustion in fired heaters and boilers is typically based on either volumetric flow control or pressure control of the fuel gas feeding the burner. Using mass flow control could help lower energy costs and emissions.
Bioprocessing
The Future of Single-Use Components in Biopharmaceutical Production
Single-use equipment has become ubiquitous in the biopharmaceutical industry, but further development in four key areas is needed to continue progress in this field.
Instrumentation
Automate Operating Discipline and Dynamic Alarm Management with State-Based Control
State-based control embeds proper operational discipline into a process automation and control system to avoid alarm flooding and keep plants safe.
Update
AI Gives the Fragrance Industry a New Nose
Killing Bacteria with Electric Bandages
Electricity May be Produced by Body Heat
Researchers Target Blood Stem Cells with Gold Nanoparticles
Plus
Editorial: No Cause for Alarm
Catalyzing Commercialization: Synthetic Bait Restores Fish Populations and Revitalizes Fishing Communities
AIChE Journal Highlight: Advancing Sustainable Energy through Process Systems Engineering
New Products: Heat Transfer; Bioprocessing; Instrumentation; Safety
Profile: Naomi Mburu — From Baltimore to Oxford: Rhodes Scholar Pushes Boundaries
Process Safety Beacon: Small Leaks Can Warn of Potential Catastrophic Failure
YPOV: Advice for Solving Technical Problems
Technical Entity Trends: Singapore's Food for Thought
The ChE in Context: AIChE Updates Its Climate Change Policy Statement
Books
Institute News

2019 AIChE Election Candidate Statements
Applications Due for Langer Prize Fellowship
Doing a World of Good Podcasts
The AIChE Beer Brewing Competition
The July 2019 issue of CEP is now available online. AIChE members receive access to CEP, including a searchable archive of issues dating back to 2001, online at https://www.aiche.org/cep.

Download the CEP App.