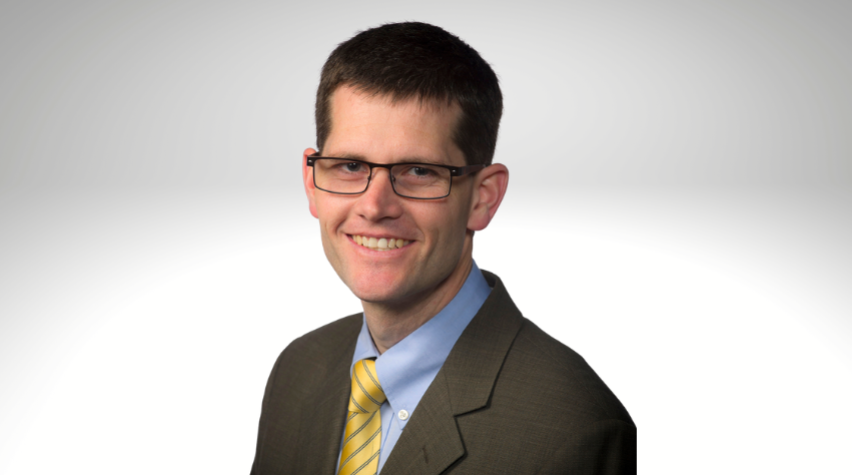 ChEnected is introducing readers to the recipients of AIChE's 2022 Institute and Board of Directors' Awards, AIChE's highest honors. Recipients are nominated by the chemical engineering community and voted upon by the members of AIChE's volunteer-led Awards Committee. The Board of Directors' Award honorees are nominated by the community and selected by AIChE's Executive Committee.
Presented by AIChE's Board of Directors, AIChE's Industrial Progress Award is given for early-career accomplishments and contributions to industrial practice by an individual working in industries served by chemical engineers.
This year, the Industrial Progress Award will be presented to Dr. Paul A. Larsen, Associate Laureate at CortevaTM Agriscience. Larsen's nominators cite his innovative contributions to crystallization technology, in which he uses fundamental approaches to drive corporate and academic strategy and collaborations, as well as industrial solutions. Larsen is also being lauded for his mentorship of future scientists.
Dr. Larsen and the other Institute and Board of Directors' Award honorees will receive their prizes at the 2022 AIChE Annual Meeting, November 13–18 in Phoenix, Arizona.
Dr. Larsen's accomplishments
After earning his PhD in chemical engineering from the University of Wisconsin-Madison, Paul Larsen joined Dow Chemical as a crystallization scientist. In 2016, he transferred to Dow Agrosciences/ CortevaTM Agriscience, where his expertise in crystallization has been applied to active-ingredient manufacturing and formulation design. Overall, he has contributed to the development and manufacturing of more than 30 active ingredients and dozens of formulated products. His fundamental, holistic approach to crystallization has not only enhanced Corteva's crystallization process development, but has also added significant value to the company.
Currently, Larsen is developing and scaling up new active ingredients. He has also championed education and external engagement, initiating an ongoing crystallization research program with Purdue University and developing an internal crystallization design course. He also leads the Corteva Particle Technology Community of Practice and serves externally on the Association for Crystallization Technology steering committee.
"Working together with purpose, persistence, and mutual respect for each other's abilities, we can accomplish great things."
Dr. Larsen's reflects on the award
Dr. Larsen says that he also draws satisfaction from mentoring young scientists, and in turn he is grateful to the people who have mentored him. "I feel fortunate to have worked with so many remarkable chemical engineers in my career," says Larsen. "A few that merit special mention include my PhD thesis advisor at UW-Madison, Jim Rawlings, who introduced me to the world of crystallization and taught me to 'first think clearly, then write clearly.'" Larsen also acknowledged his scientific mentor at Dow Chemical, Tim Frank, "who taught me how to collaborate and find the right balance between being thorough and being efficient," as well as his director at Corteva, Roberta Ressler, who has provided opportunities to expand the impact of his work.
He added, "Most importantly, I want to acknowledge my wife Jenny for her steady, consistent support throughout my career. Her commitment to our family and children has brought joy to my life and powerful motivation to work hard towards a better world for the next generation."
Reflecting on his career to date, Larsen says, "I've learned that everyone has something to contribute and everyone has skills and knowledge that I don't have. Working together with purpose, persistence, and mutual respect for each other's abilities, we can accomplish great things."
This fall, ChEnected is presenting profiles of all the 2022 Institute and Board of Directors' Award recipients. Visit ChEnected regularly to meet the rest of this year's honorees.