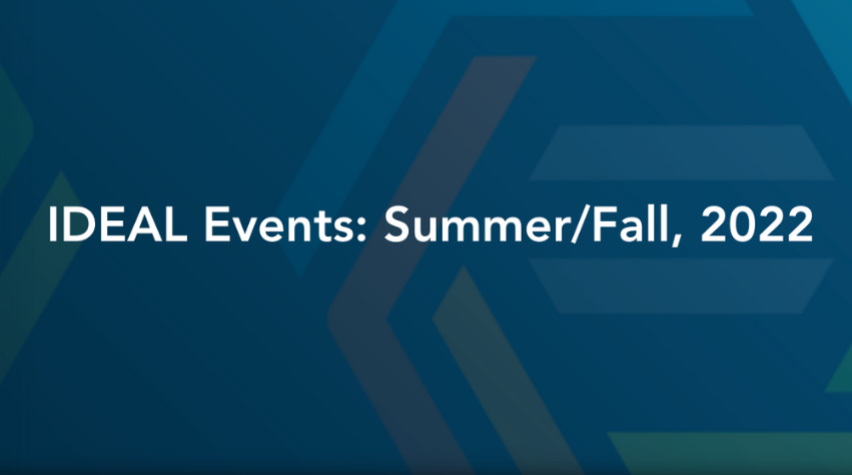 AIChE's IDEAL statement articulates AIChE's belief that all who wish to be a part of the chemical engineering community should have equal opportunity to pursue and achieve success. Learn more about AIChE's IDEAL Path towards equity, diversity, and inclusion (EDI).
If you're interested in joining AIChE in these efforts and learning more about EDI, check out – and register for – the upcoming virtual IDEAL events below.
Unconscious Bias Workshop
Wednesday, August 10, 1:00 – 3:30 PM EDT
Virtual
Join our virtual presentation and panel discussion on unconscious bias and why it matters in STEM and engineering. You'll receive an overview of EDI-based research and its applicability in the workplace, academia, and communities, and you'll gain an understanding of key diversity, equity and inclusion terms.
Leadership Workshop for Rising Star Women Engineers
Monday, August 15, 10:30 AM – 1:00 PM EDT
Virtual
Rising Star is a leadership workshop for women engineers that aims to help advance women in engineering. Join our virtual presentation and panel discussion on the dynamics of gender communication norms, career progression stereotypes, and more. The panel discussion will be folllowed by a Q&A led by Mrunmayi Kumbhalkar, Associate Research Scientist and WIC Chair.
Rising Star for All Leadership Workshop
Wednesday, September 21, 10:30 AM – 1:00 PM EDT
Virtual
Hear from a subject matter expert on upward mobility in the workplace, gain access to networking, and receive ongoing guidance. Participants will gain key support toward attaining and accomplishing their career goals. The program is open to all genders, focusing on members of underrepresented groups, and is an extension of the Rising Star for Women program.
Learn more about AIChE's diversity and inclusion initiatives.