In March, AIChE and ChEnected observe Women's History Month with commentary from AIChE members and leaders about the progress of women in the engineering community.
In an article published in the March 2022 issue of AIChE's CEP Magazine, Sarah Eckersley, an AIChE member and Vice President of R&D for Industrial Intermediates and Infrastructure at Dow, presents a status report on women engineers in the workforce.
An entry in CEP's Critical Issues series, the article, "Drawing a More Inclusive Future: Breaking Down Gender Biases in the Workplace," reveals that, despite decades of effort aimed at strengthening the engineering pipeline and creating equitable and more-diverse workplaces, only modest progress toward real equity has been achieved.
Referencing data from the National Science Foundation, the U.S. Bureau of Labor Statistics, the recent AIChE Salary Survey, and other sources, Eckersley points out that, while gains have been achieved in the number of women receiving engineering degrees, women continue to be underrepresented in the engineering workforce, and are still more likely than men to leave the profession. Meanwhile, Salary Survey data show that while the salaries of early-career women engineers track fairly close to — albeit somewhat behind — those of their male counterparts, the salary deficit for women becomes more pronounced at the senior, supervisory, and leadership levels.
Solving the gender equity issue in the workplace, Eckersley concludes, calls for more systemic change and more work on the part of individuals and organization — and on many fronts.
Draw a scientist
The persistence of stereotyped attitudes about gender roles in the U.S. is illustrated by a landmark project that has spanned 50 years and continues today. The Draw-a-Scientist Test, an open-ended study developed by David Wade Chambers in the 1960s, asks grade school children to draw an image of a scientist.1
As Eckersley explains, when the study was first conducted, the vast majority of students associated the word "scientist" with a man (as shown in the illustration above). The data is stark: of the 5,000 drawings collected between 1966 and 1977, only 28 depicted female scientists, and all 28 were drawn by girls.
In 2018, the journal Child Development published a meta-analysis2 of the Draw-a-Scientist study, compiling data from more than 20,000 students. The analysis revealed some progress: By the 1980s, one-third of girls drew woman scientists. Today, more than half of young girls draw a woman when asked to draw a scientist.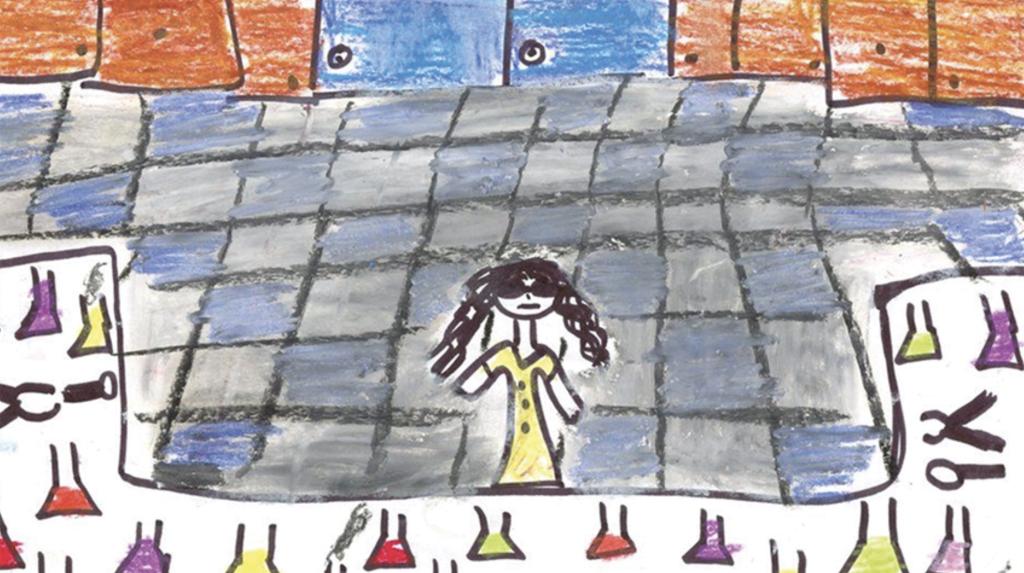 ---
Today, more than half of young girls draw a woman when asked to draw a scientist. Source: Vasilia Christidou.
In the article, Eckersley continues:
"These promising results seem to suggest that we have reached the tipping point where STEM professions like scientists are not solely associated with men. But sadly, this is not the case. As children mature into adolescence, boys and girls alike systematically bias toward the stereotype of the male scientist. The 2018 analysis shows that by the time a student is sixteen, there is more than an 85% likelihood that he or she will draw a male scientist."
Confronting implicit bias
Today, while the proportion of women in engineering has increased slightly, only 13% of practicing chemical engineers are women. "In many ways, we are still at the beginning of a journey to realize gender equity in the engineering workplace," writes Eckersley. She suggests that accelerating change and moving toward gender equity will require deliberate action on the part of organizations and their leaders.
"We know that sustained cultural change requires fundamental shifts in the way that leaders lead and employees behave as individuals and in teams," writes Eckersley. "Culture resides in the collective behaviors of a group, and change within a work community is not always easy. All human beings experience the generalizations that are known as implicit bias. Work groups should strive to cultivate a work climate and practices that move beyond the inevitability of biases to create an inclusive workplace that allows diverse talent to thrive."
If we cannot eliminate all bias, suggests Eckersley, we need to transcend the effects of bias.
AIChE members can read the complete article here.
Learn more about AIChE's Women in Chemical Engineering Community (WIC) and join today.


Footnotes:

1) Chambers, D. W., "Stereotypic Images of the Scientist: The Draw-A-Scientist Test," Science Education, 67 (2) (1983).

2) Miller, D. I., et al., "The Development of Children's Gender-Science Stereotypes: A Meta-Analysis of 5 Decades of U.S. Draw-A-Scientist Studies," Child Development, 89 (6) (2018).