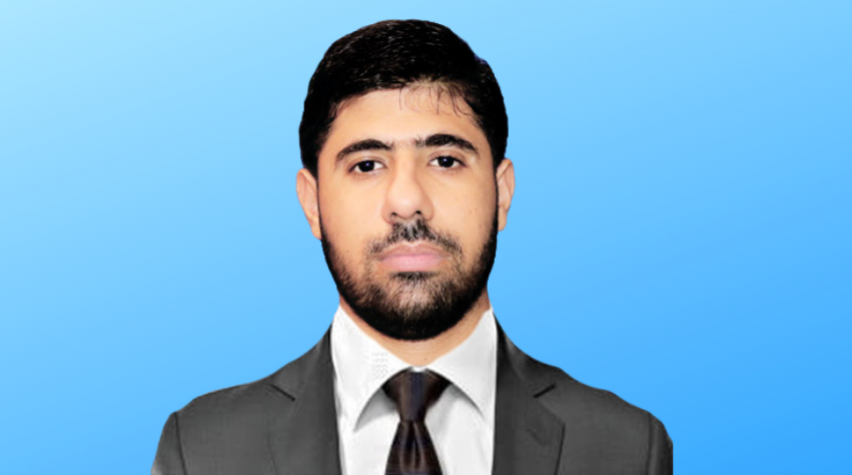 Welcome to the latest in a series of AIChE blog posts profiling process engineers, a diverse group of professionals spanning multiple industries and regions. In this series, we profile process engineers who work in a wide range of fields, including petrochemicals, pharma, bulk chemicals, food, or any process-intensive industry.
Are you a member and process engineer interested in being profiled? We'd love to hear from you via this volunteer opportunity. Please also check out our online discussion group specifically for process engineers. You can find out about these initiatives and join our efforts by visiting https://www.aiche.org/processengineering.
This month, we introduce you to Khair Muhammad, who works as a freelance process engineer for Upwork.com. He discusses his passion for process engineering, challenges, and the importance of his work.
Tell us a bit about your work as a process engineer.
After graduating in December 2019, I have been working as a process engineer freelancer online. Previously I worked for Fiverr.com but since November 2020, I have joined Upwork.com as a freelancer. As a freelance engineer, I do projects for clients from many different countries. Mostly, I work as a consultant for them. I have worked on different projects related to my profession including process simulations on Aspen HYSYS, process equipment design calculations of heat exchangers, as well as chemical product design and formulations.
Why did you become a process engineer?
I have been interested in the chemical process since my school days. During that time, I was especially interested in doing science experiments. I always wanted to be a process engineer for many reasons, including my interest in chemical processing and math calculations, as well as chemical reactions and chemical changes. When I passed the university entry test with good scores (I received a score of 73 out of 100), I had made up my mind to go into the field of process engineering without entertaining a second option.
What are some of the biggest challenges you face in your role as a process engineer?
As a process engineer, there are various challenges I face in my work. Process engineering is a vast profession and has a huge range of applications including process design and simulation, process equipment design and calculations, process control and operations, and much more. Because of this, I always have the need to upgrade my skill level and to keep progressing as a process engineer in order to do my job effectively and efficiently with client satisfaction in mind.
What aspect of your work as a process engineer is most critical to your particular job assignment or industry?
As a freelance process engineer, my most important work, in my opinion, is related to process design for product formulation. This is the most common work that process engineers get as freelancers. To compete with other professionals, one must keep HUS standards high in terms of technical knowledge and professional abilities.
What do you think is most important about what you do as a process engineer?
I believe that as a process engineer the most important thing I do is performing a thorough analysis of the problem/task before carrying it out practically. In my experience, the better you understand the question, the better you can answer it.
Connect with Khair on AIChE Engage
Join the Community of Process Engineers

The Community of Process Engineers is brought to you by Scott & Karen Love. Their support enables the AIChE Foundation to advance process engineers at every stage of their career allowing them to Do a World of Good.