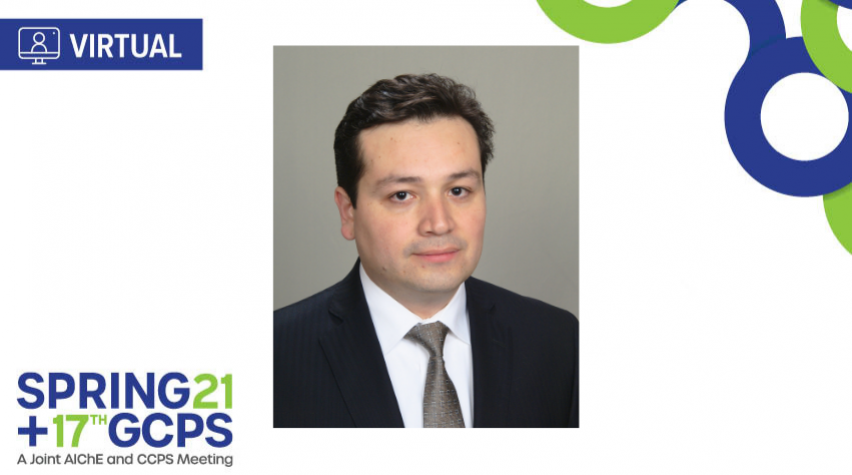 Ivan Castillo is a Senior Technical Manager in the Chemometrics and AI group, part of the Continuous Improvement Center of Excellence at Dow Inc. He is also the 2021 AIChE Spring Meeting Program Co-Chair. We recently caught up with Ivan to chat about this year's meeting.
What is your role for the 2021 AIChE Virtual Spring Meeting & 17th Global Congress on Process Safety?
I currently serve as the 2021 AIChE Spring Meeting Program Co-Chair and I am also the Chair of the Industry 4.0 Topical, after several years as an Area Chair of the Big Data Analytics Topical.
Can you give us some insight into this year's Spring Meeting and what events shouldn't be missed?
One of my favorite things about this conference is the wide variety of topics, which range from professional development, such as Networking in a Virtual World in the Engineering for Inclusion sessions, to new technical topicals, such as Industrial Wastewater Management and Water Reuse.
You should try to attend most of the keynote presentations, but if you find yourself pressed for time, I recommend the keynote on Tuesday, April 20, given by Pfizer's Vice President Michael Tomasco, Changing Lives with Digital Transformation, to get an overview of how industry 4.0 is impacting industry.
The Industry 4.0 topical will have four live events that you shouldn't miss. These include the Industry 4.0 & Fuels and Petrochemicals and Big Data Analytics plenary sessions on Monday, April 19, and two panel discussions on data literacy and cybersecurity in the chemical industry on Wednesday, April 21, and Friday, April 23.
As you take a deeper look at the Spring Meeting technical program, keep an eye out for live events scheduled (panels, plenaries, keynotes) as they provide better context and insight into topicals and divisions.
What information are you hoping attendees walk away with?
The creation of new topics has brought more diversity to the Spring Meeting, while existing topicals and divisions have continuously improved their programs. By attending, there is no doubt that you will grow your network and skills. Virtual conferences bring new challenges, but it has been rewarding to see the resilience of divisions and topicals in making this conference an enjoyable experience. Do not forget to submit your contribution to the 2022 AIChE Spring Meeting and get involved organizing this conference.
Are there opportunities for networking and enhancing technical and professional skills?
Despite the challenges to networking brought on by virtual environments, networking opportunities have been enhanced at the Spring Meeting thanks to a new embedded platform in vfairs named "Social Hour." Please join the Industry 4.0 Topical on Thursday, April 22, for a networking event titled Fundamental Modeling and AI: How can they work together? During this event, you will have the chance to learn and share your views about this interesting topic while meeting new people.
Finally, don't forget to check the short courses and workshops offered during the Spring Meeting. On Friday, April 23, the Industry 4.0 Topical is offering a Hybrid Modeling Workshop where you can learn how to combine first principle and empirical models.
Learn more about the 2021 Virtual Spring Meeting and 17th GCPS.
Join the conversation on Twitter and Facebook | #GCPS #AIChESpring
---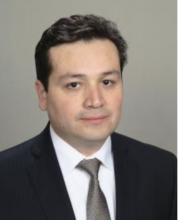 ---
Ivan Castillo
After joining Dow in 2011, Ivan Castillo's work has centered on utilizing data analytics to improve productivity, reliability and process troubleshooting for multiple businesses at Dow (Plastics, Coatings, Hydrocarbons, Silicones, Polyurethanes, EOEG). Read more