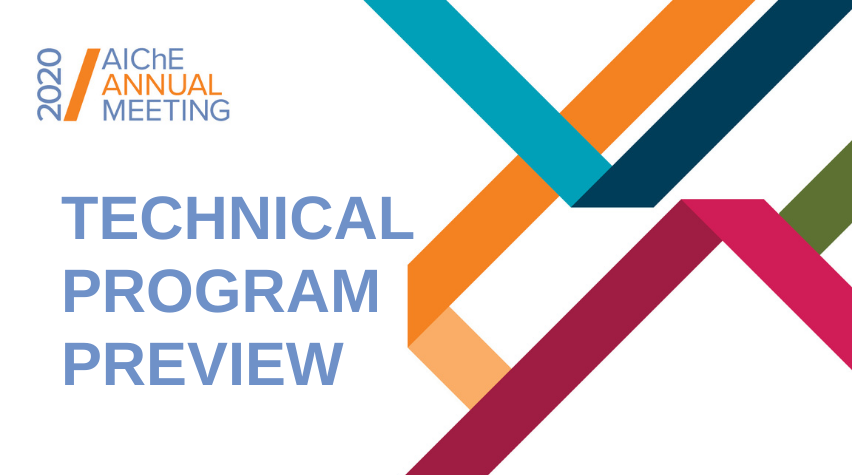 New topical conferences that emphasize chemical engineering's role in solving emergent challenges — along with the need for new and diverse perspectives, aptitudes, and skills to achieve those goals — will be in the spotlight at the first Virtual AIChE Annual Meeting November 16–20. The associated Annual Student Conference will also take place online November 13–16.
The Virtual Annual Meeting is AIChE's largest online meeting to date and builds on the successes and insights gained from the August 2020 Virtual Spring Meeting and 16th Global Congress on Process Safety, where online attendance at daily keynotes approximated that of previous in-person events. The opening Spring Meeting address by Bhavesh V. Patel, CEO of LyondellBasell, for example, drew nearly 1,000 viewers.
Designed for a rich online experience
The Annual Meeting organizers have adapting the meeting's technical sessions, lectures, poster sessions, and networking events for online presentation. (For a preview of this year's lectures, see this post.) Among the benefits afforded by the virtual meeting platform, the program will be recorded and can be revisited for one month after the meeting. Full meeting registration will include permanent access to recordings of select presentations as part of the conference proceedings.
Meeting registration is open. Reflecting the virtual format, AIChE has reduced registration fees and relaxed its cancellation policy for previously registered attendees who cannot attend the virtual event.
New and diverse topical conferences
The Virtual Annual Meeting highlights new topical conferences that underline the vital importance of workforce equity and inclusion across industry, academia, and all of society's enterprises. The Evolving Role of Gender Dynamics Topical Conference will illuminate issues surrounding stereotyped gender roles — especially as they exist in the STEM (science, technology, engineering, and math) workforce. Sessions at the Engineering for Inclusion Topical Conference will detail how chemical engineers and the organizations that employ them can work toward a more inclusive profession.
Communication, management, and other skills
With global challenges necessitating a diverse workforce equipped with new skills, sessions at the Bridging the Skills Gap in Chemical Engineering Topical Conference will include instruction in communication skills, management techniques, and personal marketing, while underscoring the value that diverse perspectives bring to projects and organizations.
Plastics and the environment
Another new topical conference will look at the challenges surrounding waste plastics, featuring commentary from plastics industry scientists, organizations involved in ocean clean-up, and plastics manufacturers, users, and recyclers.
Medicine, biotech, and new energy
Additional topical conferences amplify the Annual Meeting's recent emphasis on the role of chemical engineers as innovators. Returning conferences include Chemical Engineers in Medicine and Microbes at Biomedical Interfaces, which examine chemical engineering's contributions to healthcare and new medical applications. The Synthetic and Renewable Fuels conference explores the role of hydrogen in biofuels, along with related topics in CO2 capture, natural gas utilization, and methanol to fuel applications.
Data science, next-gen manufacturing, and more
The Applications of Data Science to Molecules and Materials conference highlights advances at the nexus of data science and chemical engineering, while the Next-Gen Manufacturing conference showcases new modes of manufacturing incorporating Industry 4.0, the industrial internet of things, smart manufacturing, and cybersecurity. Additional topical conferences cover ammonia energy, sensors, and opportunities for entrepreneurship in chemical engineering.
For a preview of this year's exceptional lecturers, see this post.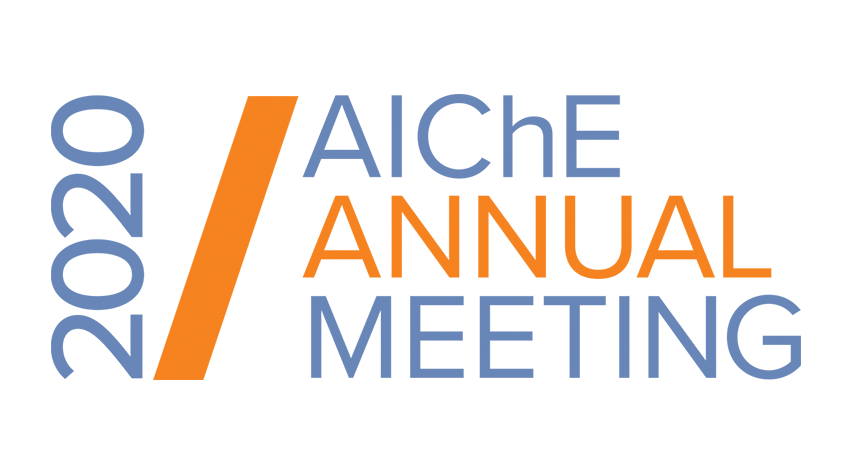 Registration information and the full schedule of events for the Virtual Annual Meeting are available online at www.aiche.org/annual.