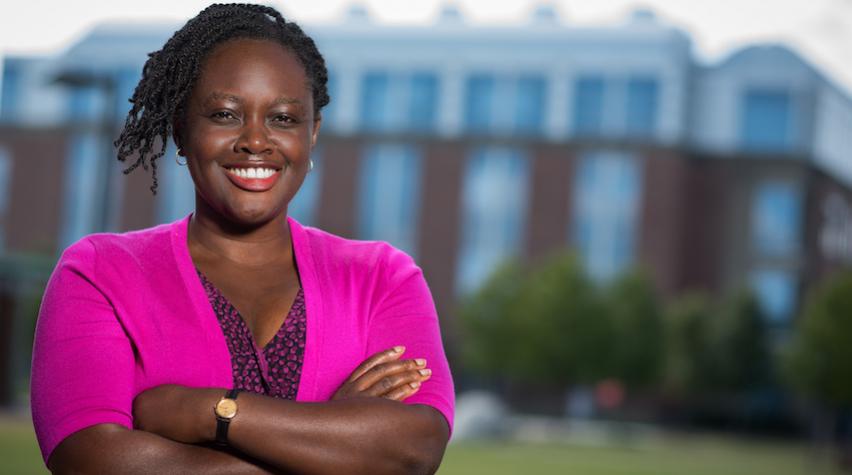 Dr Belinda S. Akpa is an Assistant Professor of Integrated Synthetic and Systems Biology in the Department of Molecular Biomedical Sciences at North Carolina State University. She is also an affiliate member of the Department of Electrical & Computer Engineering. In addition, Belinda is a featured speaker at the 2nd AfroBiotech Virtual Conference taking place on October 26–28, 2020.
What inspired you to do research in your field?
Working in computational systems physiology gives me an excuse to marry multiple fields of interest in the pursuit of solving tough problems. It is also a chance to work in diverse teams, as the work often relies critically on expertise beyond what typically exists in one research group. It requires effective communication across different disciplinary cultures, and I've always been fascinated by cross-cultural communication in science and otherwise.
What role do you see biomedical scientists having during the COVID-19 pandemic?
While there is a lot of exciting work being done on the technical side of things to rapidly develop diagnostic tools, vaccines, and therapeutics, I've been interested in the role we can play in communicating complex COVID-19 concepts to non-experts. I've found it rewarding to use my understanding of the evolving science (especially the role of modeling!) to help members of my community feel less anxious and more empowered in making decisions to manage the risk to their families.
As biomedical scientists, we routinely consume vast amounts of technical information, evaluate it critically, and make decisions in the face of uncertainty. If we can translate that into accessible language, we can have an impact on the behaviors that need to be modified to give our communities the best chances of getting through this pandemic.
What are you most excited about for the upcoming AfroBiotech conference?
I'm looking forward to the professional, personal, and mentoring connections that can come out of a gathering that specifically celebrates the enterprising, innovative spirit of Black biotech scientists. I'm excited about putting my research in conversation with this community and seeing what emerges.
What advice would you give to early career researchers during this time?
Cultivate expertise, but don't neglect versatility. Be open to less obvious connections between your skills and interests and research in other fields/disciplines. Exciting things happen when you are open to deep conversations with scientists whose interests don't immediately appear to align with yours. You'll identify and begin to address problems that you would not have identified in isolation — necessary, important, and broadly impactful problems.
Learn more about the 2nd AfroBiotech Virtual Conference
Submit your abstract by September 21, 2020
Belinda Akpa
Dr Belinda S. Akpa is an Assistant Professor of Integrated Synthetic and Systems Biology in the Department of Molecular Biomedical Sciences at North Carolina State University. Read more