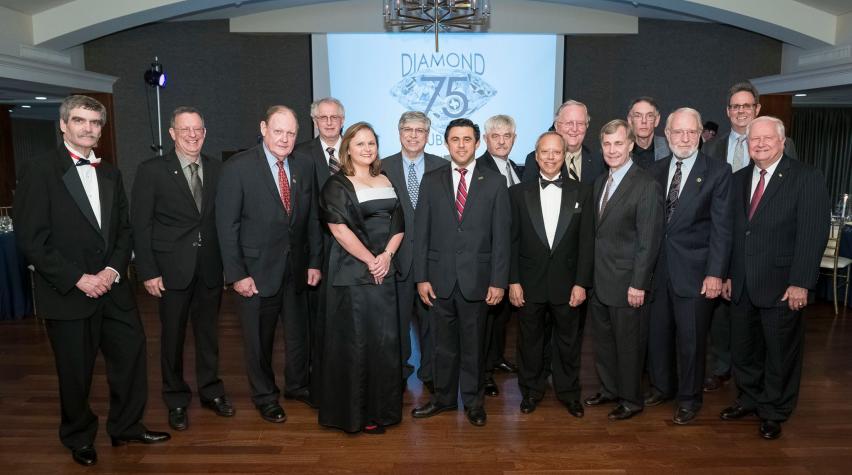 Tom Rehm's lengthy career in chemical engineering spans 47 years. Tom began working for UOP in 1972, went on to earn his doctorate from Northwestern University in 1985, and retired from Saudi Aramco in 2009. He currently serves as chair of the South Texas Local Section. We chatted with Tom to learn more about his very active section, and what keeps him involved.
Where are you located? In your area of the country/world, what are some of the industries that involve the work and expertise of chemical engineers?
I live in Houston, Texas. The main industries here are oil, gas, petrochemicals, chemicals.
What makes your local section unique?
We are one of the largest sections. Our 2019 theme is global warming solutions.
What are some activities the members of your section work on together? Are there any upcoming events you're excited about?
We actively support the Houston Engineering and Science Fair with volunteers and judges. We fund several college scholarships. We fund two interns at the Museum of Natural History. We provide several volunteers at the Offshore Technology Conference. We are involved in several K-12 events such as the annual Boy Scout Fair. We volunteer at Houston cleanup events. We also collaborate with other area societies on two major job fairs. On October 19, we will have a table at the Houston Energy Day. I am sure I am forgetting other activities, because we have a significant number of volunteers.
What has been the greatest benefit of joining and participating in this local section for you personally?
Networking with chemical engineers who have a wide range of expertise and involvement in AIChE at the global level.
Learn more about the South Texas Local Section.
Visit the South Texas Local Section on Facebook.
Find a local section near you.
---
Thomas Rehm
Thomas E. Rehm, PhD, PE, CSP, CPSA, CLP began his career in 1972 with UOP as a Senior Design Engineer. He then went on to complete graduate studies at Northwestern University, defending his doctoral dissertation in 1985 and joining Amoco Chemical in Naperville, Illinois at the Amoco Research Center... Read more