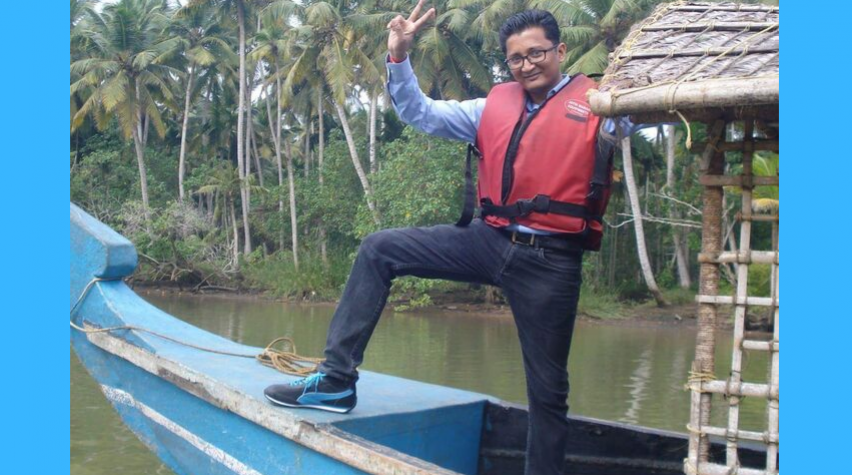 Welcome to the latest in a series of AIChE blog posts profiling process engineers, a diverse group of professionals spanning multiple industries and regions. In this series, we profile process engineers who work in fields as diverse as petrochemicals, pharma, bulk chemicals, food, and any process-intensive industry.
Are you a member and process engineer interested in being profiled? We'd love to hear from you via this volunteer opportunity. Please also check out our online discussion group specifically for process engineers. You can find out about these initiatives and join our efforts by visiting https://www.aiche.org/processengineering.
This month, we introduce you to Ranjit Hirode, a process engineer at Sulzer India Pvt Ltd. He discusses his work as a process engineer in separation technology, and talks about overcoming challenges throughout his career and the importance of his work.
Tell us a bit about your work as a process engineer.
I started my career in the manufacturing sector where I spent two years in synthetic latex and synthetic rubber plants. I kept the plant running and learned about various equipment. Afterwards, I switched to the oil and gas sector and worked on various assignments in process engineering design until the beginning of January 2015.
In my current role, which spans close to five years, I work with Sulzer as a process engineer in separation technology under the chemtech division. Sulzer separation technology deals with the development, design and production of mass transfer equipment and offers solutions for all separation problems.
The Sulzer portfolio includes state-of-the-art products for distillation, absorption, stripping, evaporation, phase separation, liquid-liquid extraction, and crystallization.
As a process engineer for the refinery and petrochemicals distillation towers, my design work caters to various project types like grassroots projects and revamps, to name a few. The tasks involved are as follows:
Hydraulic design of towers
Hydraulic performance rating of existing towers using Sulzer proprietary hydraulic rating tools
Revamping process studies
Steady-state simulations for distillation towers
Troubleshooting distillation towers
Providing the most optimized designs
Why did you become a process engineer?
In school, physics and chemistry were subjects that always fascinated me. Aside from learning from school textbooks, I always had more of an interest in everyday things like the following:
Watching milk rise up in the milk pan when boiled on a gas stove
Watching the flames from burning a small amount of sugar with a little water added to it

Temperature increase/decrease when cold water is added to hot water

How our small pump at home pumped the water from underground storage to the storage tank on the terrace
Bubbles produced when water is poured from a bottle
The difference in the smell of kerosene and petrol (gasoline)
During my high school days, I used to study with some of my friends who were pursuing their technical diploma in chemical engineering. It was during our studies that I came across some of the most well-known books in chemical engineering like Shreve's Chemical Process Industries, Dryden's Outlines of Chemical Technology, and Unit Operations of Chemical Engineering by McCabe and Smith.
Correct diagnosis will always lead to the correct solution. Correct diagnosis of hydraulic bottlenecks require tools and software which are industry proven. At Sulzer, we have all the required tools and soft ware used for evaluating the critical parameters of hydraulic performance.
Even though these books were not a part of my curriculum, I read them during my spare time. The process flow sheets really impressed me as they depicted the process steps in the manufacturing of different products on industrial scale. The information in these diagrams made me think it was very easy to manufacture different products on an industrial scale. This led me towards a career in chemical engineering.
I finished my technical diploma in 2002, and then went on to complete my bachelor's degree in chemical engineering in 2005. This brought me to my current role as a process engineer dealing with distillation columns.
What are some of the biggest challenges you face in your role as a process engineer?
As a process engineer, one of the key elements in troubleshooting an existing tower performance involves replicating the actual plant run conditions through steady-state simulation and then rating the hydraulic performance based on this simulation output. An accurate simulation model which mimics the actual plant conditions should always be based on the correct set of plant operating data.
There's a well-known phrase amongst the process engineers which is "Garbage In = Garbage Out." This simply implies that the simulation output is based on what you feed your simulation model. Checking the consistency of plant run data and reconciliation of plant data for correct material balance is of paramount importance before running the simulation. Merely converged simulation would not yield a fruitful outcome.
While working on revamps, it's always better to follow the simulation model sequence of the original design case, the plant run case and revamp case. For the plant run case, two or more models can be developed based on various run conditions, as the original design case model can be quickly tuned to the current plant conditions.
This sequence has the benefit of the availability of reference models from the original design conditions. The same can be utilized for revamp requirements as a reference for that particular intended separation application.
Some of the key factors which must also be investigated are:
Column separation efficiency against the original design conditions
Peripheral equipment limitations
Sensitivity to different operating conditions
Well-known issues for the intended separation
The hydraulic performance of existing internals like trays or packings, as well as the feed, reflux or any other process stream inlet-outlet arrangement, is critical. Even a small flaw in the design of these arrangements can make or break the tower.
While working on various separations applications, we don't leave any stone unturned when it comes to designing or troubleshooting the distillation towers.
How is your work as a process engineer critical to your particular job assignment or industry?
In the quest for getting more capacity out of equipment, equipment is pushed to the ultimate capacity limits. Process requirements shall always respect the equipment constraints. When there is an imbalance of these mutual requirements, problems arise. Specifically, for distillation towers, critical elements for revamp case simulations are manifold. They can include the following:
Accurate representation of feed (back-blending products to generate feed)
Sensitivity of feed stage and optimized feed stage
Effect of change in feed composition from original design
Provision to alter the thermal condition of the feed
Cushion in peripheral equipment like reboiler and condenser
Database of previous successful case histories
Sulzer has a variety of proprietary products which address the ultimate capacity requirements of mega-projects. A proven global reference of successful revamps for various refinery and petrochemicals towers puts Sulzer ahead as a major leader in distillation tower revamps.
A distillation tower might be limited by the capacity or fewer separation stages. Correct diagnosis will always lead to the correct solution. Correct diagnosis of hydraulic bottlenecks require tools and software that are industry proven. At Sulzer, we have all the required tools and software used for evaluating the critical parameters of hydraulic performance.
Our team of global experts for various applications lead and guide us in critical revamps, whether it's a refinery vacuum tower or an olefins plant super-fractionator.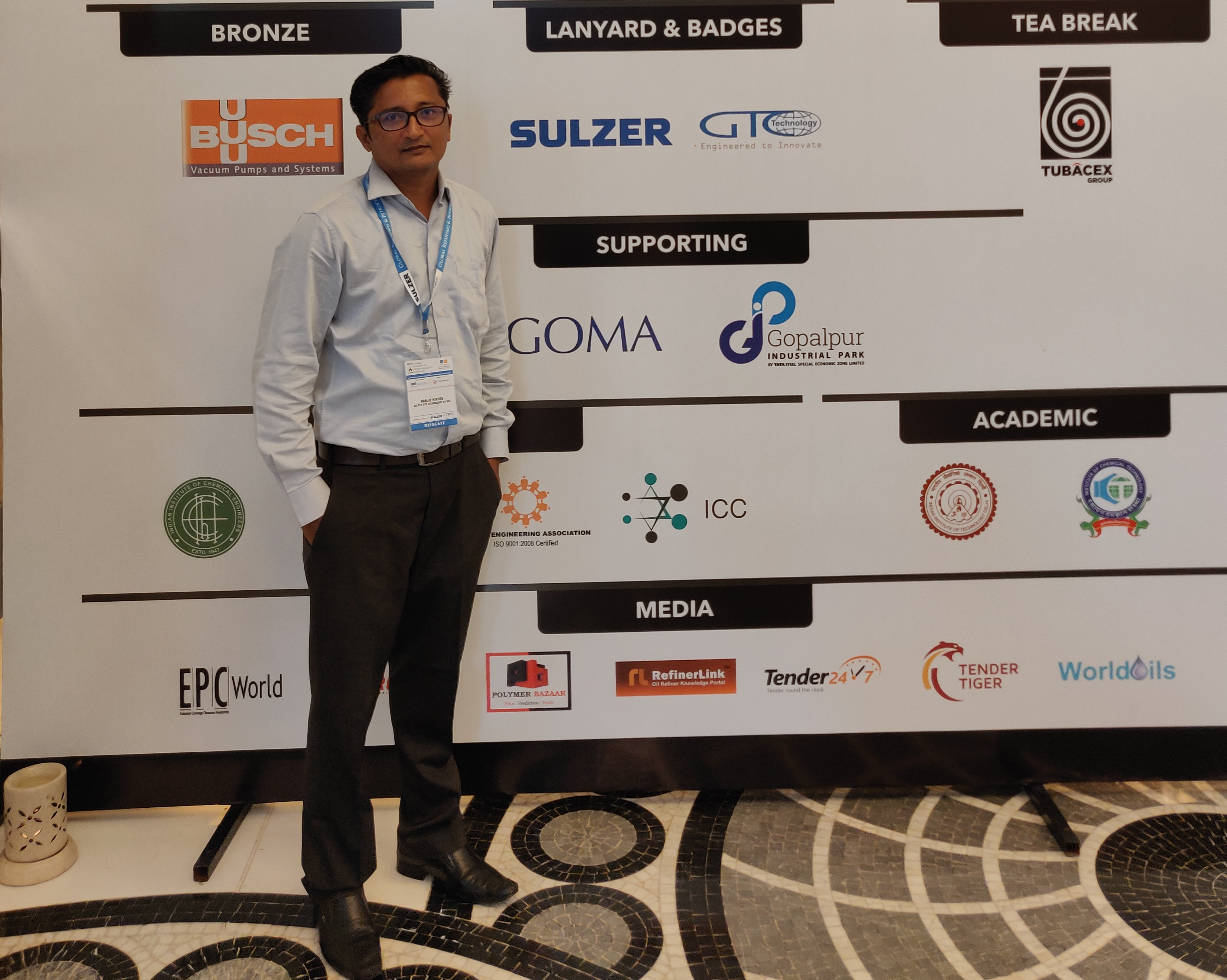 Ranjit at the 2019 Global Refining & Petrochemicals Conference (GRPC)
What do you think is most important about what you do as a process engineer?
The most important parts of working as a process engineer are being able to correctly diagnose bottlenecks, quantifying those bottlenecks by means of software and tools, and providing solutions by design and better products or parts.
The best part is to see your proposed design/solution work in the plant, post implementation, without affecting the capacity and purity requirements. I particularly remember a distillation tower in the petrochemicals application. The trays in one section of this tower were offering an efficiency of 24% of the original design efficiency, affecting the purity of the heart-cut product.
After the revamp with the proposed design, the efficiency was restored. The plant was producing the heart-cut product specifications exactly equal to what was predicted through rigorous simulation models.
Connect with Ranjit on AIChE Engage
Join the Community of Process Engineers

The Community of Process Engineers is brought to you by Scott & Karen Love. Their support enables the AIChE Foundation to advance process engineers at every stage of their career allowing them to Do a World of Good.