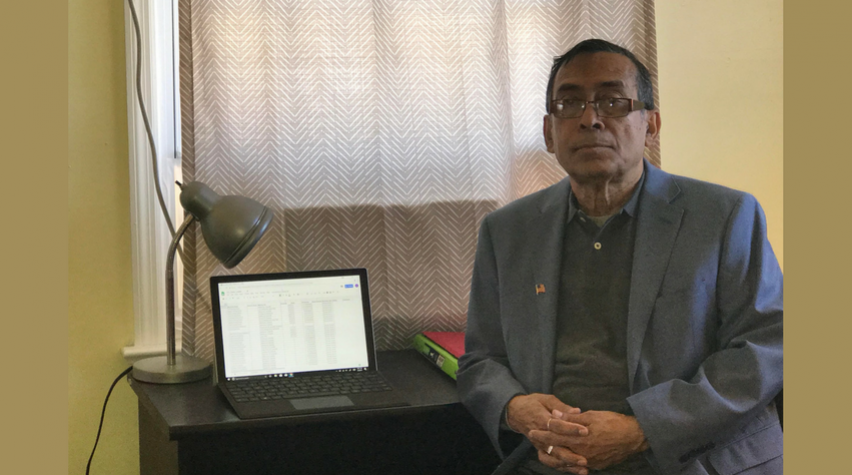 Welcome to the third in a series of AIChE blog posts profiling process engineers, a diverse group of professionals spanning multiple industries and regions. In this series, we aim to profile process engineers who work in diverse fields including petrochemicals, pharma, bulk chemicals, food, or any process-intensive industry.
Are you a member and process engineer interested in being profiled? We'd love to hear from you via this volunteer opportunity. Also, we hope to build an online discussion group specifically for process engineers. You can find out about both of these initiatives and join our efforts by visiting aiche.org/processengineering.
For our third profile, we meet process engineer Mirza Ahmad. He talks about his work as a plant manager, general manager and managing director in sugar refineries in Bangladesh. He also discusses specific challenges throughout his career, and the importance of his work.
Tell us a bit about your work as a process engineer.
I spent over 25 years working in sugar refineries in Bangladesh. During my time there, I was responsible for designing, implementing, controlling and optimizing industry processes. I provided the chemical processes and specific equipment used to turn raw materials into end products. I also created set specifications, as well as developing, implementing and monitoring equipment and processes as part of the manufacturing system.
My work was required during all stages of the manufacturing process. I designed innovative ways to optimize our existing processes for a new facility and I also modified and improved equipment.
In doing so, I was able to work with people from all across the manufacturing system including R & D, production staff, management, and even customers for achieving profit.
Why did you become a process engineer?
I admire process engineering because it is an area of chemical engineering that consists of many elements. These include process design, process control, process operations, and supporting tools like sequential modular simulation, equation-based process simulation, and large-scale nonlinear programming.
I enjoyed immersing myself in all of the components of process engineering while I worked at City Sugar Refinery in Bangladesh. City Sugar Refinery became very profitable in the private sector as the initial capacity of 500 TCD was raised to 2500 TCD.
The need to maximize resources is potentially the greatest challenge for process engineering teams.
What are some of the biggest challenges you face in your role as a process engineer?
As a process engineer, I have encountered many challenges. The first having to do with aggressive timelines and budget constraints from the corporate office. As industries become more and more diverse and competitive, process teams will face increasing pressure to meet corporate demands at a record pace. But, as you know, it's more than hitting a hard stop date to flip the switch. To give the business the most sought after profitable solutions, processes must be "lean." Meaning, they must be designed in a way that minimizes both initial capital cost and ongoing operating expenses. And, of course, it must be built on time and within budget.
Additionally, like new poducts themselves, new processes require an RDD investment and pilot testing. The process must be vetted and verified before significant design and construction can begin. To combat the risk of failure, teams often opt for a conservative engineering approach, which usually drives increases in both capital and operational expenditures. Regardless of the approach, it is imperative to communicate the timing and budget of the project with corporate management in the most effective and productive way possible.
I have also mistakenly overlooked potential cost-saving opportunites due to historically established paradigms. As with any job function in any industry, you can find yourself stuck in a rut of "this is the way we've always done it." While the historical methods and practices are almost always founded on good engineering principles, when it comes to designing and building the process, new technologies and practices may have emerged.
An outside-in perspective may serve to challenge thinking in a good way by identifying attractive materials and trades or crafts that can help achieve end goals while saving precious capital.
The need to maximize resources is potentially the greatest challenge for process engineering teams. It requires you to do a lot of work with a limited number of people. Your sweet spot is in the chemistry and design of the process, not in the management of millions of pieces of data necessary to move a project from concept to completion. Your in-house team likely does not have the capacity to develop the level of detail necessary in the time alloted for tasks such as preliminary engineering detailed P&IDs, equipment sizing, and selection.
We have often been called to the scene after a process team hands their process drawings to a construction team, only to be stymied by thousands of questions from the construction teams. Why? Because construction teams require sums of data points to start building. Many teams lose large amounts of money by failing to give construction teams the details they need. This could be prevented by bringing an engineering team into the mix, before construction.
While there are many opportunities to bring a team onboard, the most obvious is the development of intelligent P&IDs. P&IDs are the most basic documents for any process and they are the foundation for all documents to follow. This can be a very tedious and time-consuming process, but the help of the site consultant can help move it forward.
Lastly, another challenge I faced was regarding change orders. In my experience, change orders were a costly pain point that prolonged the schedule, added to the project cost, and frustrated management. The way to prevent the bulk of costly and impactful change orders is to apply detailed engineering concepts before construction. This means completing feasibility studies, fully defining all equipment spaces, vetting the mass and balances, and creating a compliance and permitting strategy based on your P&IDs.
How is your work as a process engineer critical to your particular job assignment or industry?
As a process engineer, I was responsible for developing, installing, and monitoring the equipment and processes that turned raw material into the end product (in my case, refined sugar). As such, the job was extremely varied and required many responsibilities.
My tasks included R&D, monitoring the equipment, completion of documentation to show and ensure compliance with both internal and external regulations and protocols, overseeing processes, trouble shooting, data collection, presenting data and reports, and installation of new equipment.
I also assessed the equipment and processes being used. This assesment was mainly regarding staff safety within the plant, but it could also extend outwards to include things like environmental conditions. I evaluated equipment and processes continuously to ensure maximum efficiency. In additioin to this, I was also responsible for the budget and the development of new processes using simulation software.
What are the most important skills a process engineer should have?
I believe the most important skills a process engineer should have are STEM (science, technology, engineering, mathematics) skills/knowledge, and the ability to work as part of a team. A process engineer should also have a strong analytical mind as the job requires much analysis.
More key skills include strong attention to detail, excellent communication skills, strong leadership skills, and a passion to learn. A practical skill that is also very important is the ability to beat pain and strain in CAD (computer-aided design).
Connect with Mirza on AIChE Engage
Join the Community of Process Engineers

The Community of Process Engineers is brought to you by Scott & Karen Love. Their support enables the AIChE Foundation to advance process engineers at every stage of their career allowing them to Do a World of Good.