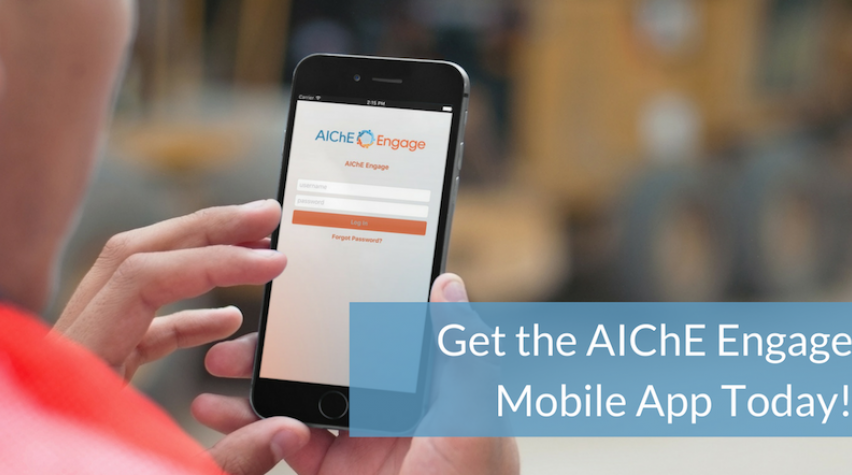 Get AIChE Engage on the go!
The Engage App is available for iOS and Android users*. The App connects you with AIChE members and their chemical engineering communities across the world – all on your mobile device.
The app makes it much easier to participate with fellow chemical engineers and AIChE members in discussions, update your profile photo, or send messages on your iOS or Android devices.
Features include:
Discussions/Community – Collaborate with other members and get answers to your questions. Quickly view, search, compose, and reply to messages for all the communities that you are subscribed to on AIChE Engage.
Find & Connect with Your Peers – Get quick access to your fellow AIChE members, with the ability to search the directory by first name, last name, or company.
Inbox/Messaging – Send direct messages to your AIChE Engage contacts.
Push Notifications – Choose which types of notifications you'd like to receive, such as for new discussion posts, announcements, or specific communities.
Bio – Update your AIChE Engage bio and profile photo.
Libraries – Search, view, recommend, and comment on library entries; create and manage your own list of favorite entries.
Twitter – View the ChEnected Twitter feed through the app.
Download for iOS or Android
*Note: Users of other mobile devices can access Engage through their mobile browser.