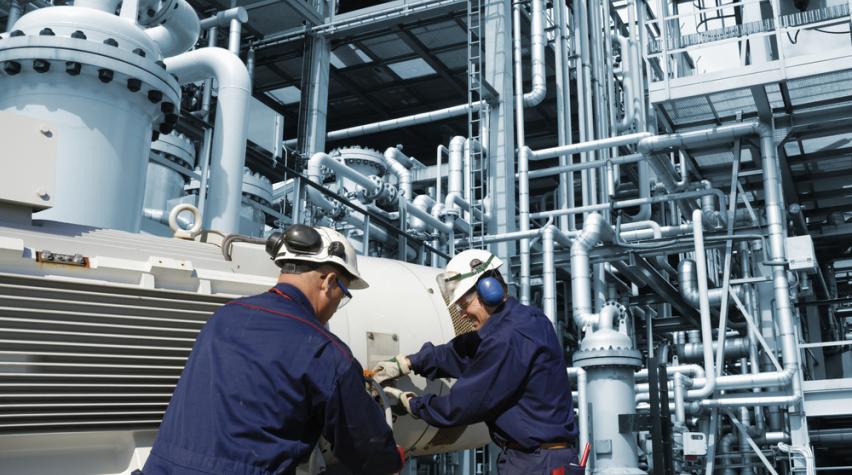 Contributed by Chris Lowe, Rutgers Univ.
Historically, PhD students in fields such as humanities and social sciences were likely to seek a tenure-track faculty position at a research university. But, the increasing number of young professionals pursuing PhDs far outstrips the number of tenure-track faculty positions available, making an academic career the exception today rather than the rule. PhD students must pursue nontraditional careers outside of academia, or risk being unemployed or underemployed.
Contrary to popular belief, PhD students in engineering have never had to depend on academia for jobs.
According to data from the National Science Foundation's (NSF) biennial Survey of Doctoral Recipients (SDR), in 1993, only 23% of engineering PhD graduates were pursuing careers in academia. By 2013, the standard of non-academic careers for PhD engineers was further solidified, as only 14% of them were employed in academia, while 73% worked in industry and 9% in government.
Among chemical engineers, in 1993, 20% of the PhD workforce was employed at four-year research universities and 68% in industry. By 2013, little had changed, as 19% of PhD chemical engineers were employed at four-year research universities and 70% were employed in industry.
Shifting professional roles for chemical engineers
So is our PhD workforce changing? Not significantly in terms of where we work. Academia has simply never been an all-consuming route for ChemE PhDs. However, what we do on a daily basis has changed subtly over the years.
In the 1975 SDR, 62% of respondents in engineering reported that their primary work activity was research and development. In 2013, only 49% of chemical engineering respondents reported R&D as their primary work activity. While the trend is not staggering, over the past 40 years, there has been a reduction in the number of chemical engineers involved in research in their daily work, leaving more PhD chemical engineers to perform work outside of traditional engineering realms, such as management, law, or public policy. If only one of every two chemical engineers is likely to perform R&D as a primary work activity, schools need to better prepare PhD scientists and engineers for these alternative professions.
Throughout the PhD process, graduate programs are not typically conducive to networking outside of fellow academics. Furthermore, PhD students are typically mentored by professors who are career academics specializing in research. Together, these factors perpetuate environments where it is difficult to learn about opportunities that exist outside of research, and even more difficult to gain hands-on experience or take these alternative career paths for a test drive.
Gaining experience outside academia
Those concerned with the training of PhD engineers are taking notice, including the National Institutes of Health (NIH). In 2013, the NIH introduced the Broadening Experiences in Scientific Training (BEST) awards, which support professional development approaches and training that expose PhD students and post-docs to nonacademic career options. Some of the approaches being used by BEST programs include career panels, industry shadowing, and hands-on workshops to supplement the PhD curriculum. While these are important steps toward encouraging success from our PhD graduates who pursue careers outside of research, much work remains to be done.
Techniques to network in industry
If you're a PhD student looking for a career away from the bench and you're not able to take advantage of a BEST program, there are several things you can do to explore alternative careers and to prepare yourself for the job search.
Informational interviews. People love to talk about themselves! They are often willing to set up a phone call so that you can learn more about their career path. If you have someone in your network who is in a career that's interesting to you, take the time to reach out and learn from him or her.
Internships and job shadowing. Taking time off to perform a full-time internship during your PhD studies can easily be considered taboo in graduate school. Nonetheless, such an opportunity can be an invaluable stepping stone
to launch your career. Be flexible when you go about this; look for part-time internship opportunities, negotiate with your advisor to work additional nights and weekends while working a temporary internship, or set up job shadowing once every few weeks with someone in your network. It may seem difficult to work this into your schedule, but if you're willing to be creative, you can likely find a solution.
Volunteer leadership. Get more from your professional society! Volunteer as a leader in your local section, with one of AIChE's 22 divisions and forums, or with the Young Professionals Committee (YPC). Involvement as a PhD student can open unparalleled networking opportunities and serve as an outlet for logistical and management skills. Working alongside fellow engineers to host events and launch new initiatives not only expands your network, but can build meaningful working relationships. This greatly increases the likelihood that these people will advocate for you in the future, opening the door for them to connect you to new and interesting career options down the road. CEP
Chris Lowe is a PhD student in biomedical engineering at Rutgers Univ. He holds BS degrees in chemical engineering, and biochemistry and molecular biology, both from the Univ. of Massachusetts, Amherst. He recently began his term as chair of the YPC.
This piece was originally published in the November 2015 issue of CEP Magazine, which members can view in its entirety at http://www.aiche.org/resources/publications/cep