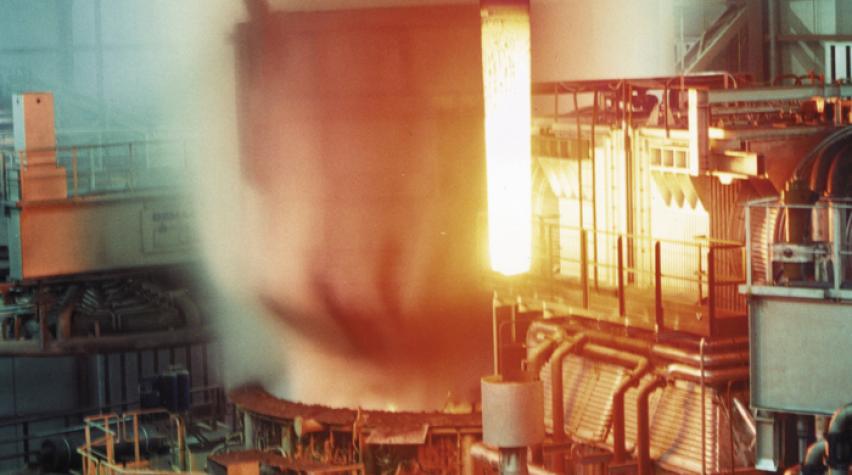 ArcelorMittal, the world's biggest steel company, joined by LanzaTech, the world's leading waste-gas-to-biofuels developer, and Primetals Technologies, a seasoned steel plant construction firm, said they will construct Europe's first-ever commercial-scale facility to produce bioethanol from steelmaking waste or off-gases.
Previously, the steel industry has had little success developing its own carbon-free manufacturing methods. That meant 50% of the carbon still leaves the plant as carbon monoxide, where it's been traditionally flared or used to heat and power the steel mill. But in either case, the carbon monoxide is combusted and carbon dioxide is emitted.
To collectively shrink its carbon footprint, the steel industry has been gradually turning to LanzaTech to change steel plant waste gas into ethanol and other fuels and chemicals by fermenting them with a proprietary microbe. The result is a win-win because every ton of bioethanol produced (a valuable new revenue stream) displaces 5.2 barrels of gasoline as well as reducing ArcelorMittal's CO2 emissions by 2.3 tons.
Prodded by ArcelorMittal's future success, the rest of the steel industry will have to catch up by adopting LanzaTech's technology too, just to keep their own steel competitively priced while also heading off any troublesome emissions regulations.
Hoping this new partnership will change the public's perception of the steel industry, Carl De Maré, vice president, Innovation, ArcelorMittal, said in a press release, "It's (another) example of why our carbon footprint should be viewed on a life cycle analysis basis, given steel is also 100% recyclable."
Other early adopters
Industry-wide adoption of Lanzatech's technology had started to gain momentum even before ArcelorMittal's game-changing announcement. Earlier this year, China Steel invested US$46 million in a commercial-scale ethanol facility in Taiwan, to use the steel mill's off-gases for ethanol production. Construction will start on the new 50 metric ton facility this year. LanzaTech had also said other pilots likely to be scaled up include one with BaoSteel in China.
Construction of ArcelorMittal's €87 million flagship pilot project, which will be co-located at its steel plant in Ghent, Belgium, will begin later this year. Bioethanol production will start in mid-2017. Production will ramp up in two phases: phase one will provide an initial 16,000 tons of ethanol per year by mid-2017 and the second phase will be completed in 2018, bringing the total capacity to 47,000 tons of ethanol per year.
This will be enough ethanol to fuel half a million cars after blending it with gasoline. At the same time, it will demonstrate the value of reducing emissions at the source and also keeping fossil fuels in the ground by producing chemicals and fuels that would otherwise be made from oil.
LanzaTech's technology was recently awarded the United States' highest green chemistry honor, the Environmental Protection Agency (EPA) Presidential Green Chemistry Award. LanzaTech is collaborating with companies the include Boeing and Japanese industrial conglomerate Mitsui.
Jennifer Holmgren, CEO of LanzaTech, pointed out, "It is abundantly clear that we need the commitment of large corporations, cities, and countries around the world to help us stay within our two-degree carbon budget and keep fossil reserves in the ground."
ArcelorMittal, which has been working on this project since 2011, has signed a long-term partnership agreement with LanzaTech. So once construction of the Ghent plant is complete and the commercial viability is proven, more plants will be constructed across ArcelorMittal's operations. If scaled up to its full potential in Europe, the technology could enable the production of around 500,000 tons of bioethanol a year.
Will CO2 mitigation supplant sequestration?