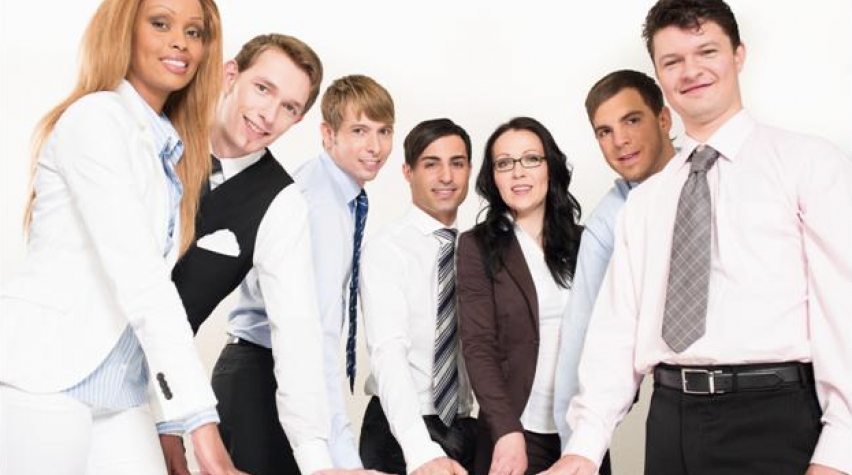 By: Kate Gawel
There are currently five Young Professionals Advisory Board (YPAB) subcommittees looking for Young Professionals (YP's) who are interested in getting more involved. A number of these subcommittees still have leadership positions open, but all of them are looking for YP's who willing to help to achieve the subcommittee's goals. Below is a list of the opportunities and the details about each. If you are interested in any of the open positions or in joining a subcommittee, please email Kate Gawel at Katherine.gawel@gmail.com to be connected with the appropriate subcommittee chairs. If you are interested in a leadership position, the applications priority deadline will be Friday, May 25th. Applications received after this date will be considered for remaining open positions on a first come first serve basis.
Local Section & Executive Student Committee Subcommittee
If you are interested in getting involved in YPAB but would like to do so on a local level, there are a number of opportunities available for you in the Local Section and Executive Student Committee Subcommittee. This subcommittee is chaired by Billy Novak and is tasked with maintaining the connection between YP Local Sections, Student Chapters, the ESC, and YPAB. If you are looking for a leadership role, you could apply to be the representative for your region if it has not yet been filled. The regions currently in need of a regional rep are:
Northeast Region Mid-Atlantic Region Mid America Region Pacific Northwest Region Western Region International
If your region already has a region representative or you are looking for a challenge, you could take on the position of New YP Group Rep which is tasked with helping new YP local sections be successful by pairing them with active sections and maintaining guidance materials. If you aren't quite ready to take on a leadership position or you don't currently have the time, you can join the LS & ESC Subcommittee and participate on conference calls, and help out with initiatives that interest you as your time permits.
Programming Subcommittee
Have you ever wondered how sessions and activities at the various conferences get organized? If so, you may want to join the Programming Subcommittee. While all of the leadership positions for the 2012-2013 year are currently filled, we still need people interested in helping out with organizing events and brainstorming ideas for YP sessions. Joining the programming subcommittee is a great way to learn how conferences come together in AIChE and prepare you for leadership roles on the YPAB Programming Subcommittee or with Divisions programming groups.
Publications Subcommittee
If you are interested in writing and editing, then you may be interested in joining the Publications Subcommittee. This subcommittee is responsible for all YPAB publications including the YP Newsletter. If you are looking for a leadership role, there is currently a critical position open for Webmaster. The Webmaster is in charge of keeping the YPAB page on the AIChE website current. There are also a number of roles we would like to fill in the future if we have interested volunteers. These positions are:
Printed Publications Coordinator Social Network Coordinator Webinar Coordinator ChEnected Coordinator
If you want to get more involved but don't have the time to devote to a leadership positions, you could join the Publications committee and help with writing newsletter articles or brainstorming about what should be included in the next newsletter, etc.
Retention & Recruitment Subcommittee
Do you like meeting new people? Are you interested in encouraging people to stay involved with AIChE? If you answered yes to these questions, you may want to consider joining the Retention and Recruitment Subcommittee. This subcommittee is responsible for increasing new members and retaining current YP membership through a variety of activities, including the mentorship program and K-12 outreach. There is currently one leadership position open on this committee and it is for a New Member Outreach Coordinator. This role is responsible for reaching out to new YP AIChE members and welcoming them to AIChE, and helping them realize all the opportunities that AIChE membership offers. Even if you aren't ready to commit to a leadership position, you can join the Retention & Recruitment Subcommittee and help come up with ideas and work on new initiatives to increase membership.
Global Student Competition Subcommittee
YPAB has recently created a subcommittee which has been tasked with creating a competition for student members that is open to students around the world. This subcommittee is currently looking for members interested in being a part of the development phase of the competition. The subcommittee has been tasked with putting together the framework of the competition by early fall so it can be approved by YPAB and introduced at this year's Annual Conference. If you are interested in getting more involved with current chemical engineering students, this subcommittee may be a good fit for you.