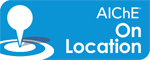 Patent licensing and other technology agreements can be great tools both for a business that has developed technology that it can't effectively leverage and for a business that needs new technology to sell more product, close deals, etc. However, a bad agreement, or an ineffective process used to reach such an agreement, can be strategically and financially devastating to both sides of the transaction. In order to avoid falling into the trap of a bad agreement, a thorough protocol should be implemented.
Before negotiations begin
Know your goals, and why you are doing the deal.
Know or determine the real value of the technology.
Know who your partners are, and what their motivations (and potential conflicts of interest) are.
Make sure that you perform thorough due diligence.
You need to make sure that senior management knows what you are doing, or planning to do. Assure that you are not exceeding your limits of authority, and admit when you are in over your head and need expert counsel.
During negotiation

Be wary of accidentally creating an agreement. An agreement to agree is NOT an agreement, but with improper communication or insufficient circumspection, it can become one. Acting as if there is an agreement can create an agreement that is legally enforceable. Be careful what you sign.
The use of standard (pre-drafted) forms is advised, when possible. These are often well suited to non-disclosure agreements, employment and consulting agreements, and the like. If the other party supplies the agreement, read it thoroughly, but don't let paranoia get in the way of a good deal.
Define how to handle any joint inventions/intellectual property. Don't lose control of the technology or give sub-licensing rights, as you might find your competitor using your own technology against you! In most cases, any "survivable" control should go to the business, and not to any specific individual. If exclusive license is granted, define milestones and minimum payments and schedules (including upfront payments) to avoid letting your partner simply "sit" on the technology.
Performing on the agreement
Communications and contact execution management are critical to maximize the value of the agreement. Know payment schedules, targets, and deadlines and track their occurrence(s). Follow agreed-upon measures for failure to perform in a timely manner. Develop some kind of regular and effective communication plan with the other party to help avoid mistakes or errors of misperception.
Train all affected employees on what is covered and how it is covered. They must each know their respective responsibilities. Keep good records in a common location. Larger organizations often assign or hire a specific contracts administrator, but what are most important are detailed and consistent processes for executing agreements.
Termination
All agreements should have a "natural" end point, as well as termination for cause language. This language should include:
Grounds for termination
The terms of the termination
Notice requirements including names and addresses of parties to be notified
How to divide any assets involved
Who will control the "wind-up" period, and how
Definition of any continuing obligations.
...and plan for the unexpected!
Anthony Venturino (tony.venturino@novakdruce.com) is a partner in the firm Novak, Druce & Quigg LLC Washington, D.C.
His presentation was organized under the sponsorship of the Chemical Engineering and the Law Forum.
Did you or your company ever learn about proper agreements the hard way?
Photo: Venus Fly Trap, bmurch