Starting this weekend ChEnected will be featuring updates from the AIChE's 2011 Annual Meeting and Student Conference in Minneapolis. If you're planning to attend in person and you haven't yet registered, you can register online until Thursday, October 13 at 11:59 p.m.
After that, you can register in person in Minneapolis. See more specifics for the Annual and student conference.
We're thrilled to have a number of volunteer bloggers to help us cover the two conferences and their associated special events. We will be featuring most but not all updates on ChEnected's home page but to follow every update, remember the following URLs:
Annual Meeting Updates: ChEnected.com/Annual
Student Conference Updates: ChEnected.com/Student-Conferences
[table id=5 /]Our group of meeting bloggers are veterans of the ChEnected Community and have blogged pretty much since we started the site. I've listed their profiles alphabetically and links to their author pages on ChEnected where you can learn a bit more about what inspires them. Make sure to follow their updates throughout meeting week.
Martin Bergstedt
Martin Bergstedt is an experienced executive, with a chemical engineering degree from the University of Minnesota. He first joined Economics Laboratory at their pilot plant, performing process development and plant start-ups. From there he held positions of progressively increasing scope and responsibility at ETD Technology and DuPont Electronics, and then spent ten years in General Manager positions with Aptus (Westinghouse) Environmental and USFilter (Veolia). His most recent position was with U.S. Water Services as director of engineering and project management, overseeing the design, specification and installation of water treatment systems for 60 new ethanol plants in a three-year period. His greatest successes are when taking underperforming or inexperienced organizations and forging a cohesive effort to accomplish the project or profit objectives.

Follow Martin's Updates at ChEnected.com/author/mbergstedt
---
Alessandra Carreon
Alessandra (Ale) Carreon is an environmental consultant who graduated with a B.S. in chemical engineering with a focus in environmental engineering from Rice University. Ale lives and works in Seattle, WA. She currently specializes in air permitting and modeling as an associate at ENVIRON International Corporation. She has achieved LEED accreditation and also works on sustainability projects. Ale serves AIChE as chair of the Puget Sound local section and as the sustainability section vice chair and a director for the AIChE Environmental Division. Responding to a growing interest of young engineers in the area to come together in colleagueship and camaraderie, she also co-founded the Young Engineering Professionals of Puget Sound (YEPPS) in 2008. YEPPS currently encompasses more than ten engineering societies, and more are still regularly joining. Ale is also co-chair of the Seattle Branch of the Cascadia Region Green Building Council's Emerging Professionals (EP) group--the analog to AIChE's Young Professionals Committee for green building professionals--and is vice chair and an at-large representative of the US Green Building Council's EP National Committee. Ale's calling to outreach activities has led her to earn the titles of "master forester" and "forest steward" from Seattle Parks and Recreation, undergo training with the City of Seattle's Climate Action Now (CAN) Carbon Coach program and engage her in a mentoring relationship with a troubled youth through the Washington State Department of Social Health Services. Ale will be running in the full Seattle Amica Marathon this November--she'll see you on the course!
Follow Ale's updates at ChEnected.com/author/acarreon
---
Elizabeth Horahan
Elizabeth received her B.S. in chemical engineering with a minor in materials science from the University of Virginia in 2006 and is currently working on her MBA at Lehigh University. She joined Lutron Electronics Co., Inc, in 2006 in an Operations and Supply Chain capacity. In 2011 she joined Mack Trucks as a lean manufacturing engineer.
Elizabeth is very active in her local Lehigh Valley AIChE chapter, where she holds the position of secretary. She is also the past chair of the Lehigh Valley Engineering Council, an umbrella organization which unites local chapters of professional engineering organizations and encourages interaction between societies and between the engineering community and the public.
Visit http://www.lvengineer.org
Follow Elizabeth's updates at ChEnected.com/author/ehorahan
---
Robert Szczesniak
Robert received a B.S. in chemical engineering and a B.S. in environmental engineering from the Illinois Institute of Technology in 2000. After school he spent five years working as an environmental engineer, leading groundwater and soil investigations and remediation. In 2006 he joined UOP as a design engineer in the PSA (pressure swing adsorption) group. In 2008 he moved to Field Operating Services and since has worked in China, Kuwait, Korea, India, Taiwan, and Japan, mainly on oversight and startup of aromatics units. He enjoys food, cooking, cycling, hiking, and - obviously - travel.
Follow Robert's updates at ChEnected.com/author/rszczesniak
---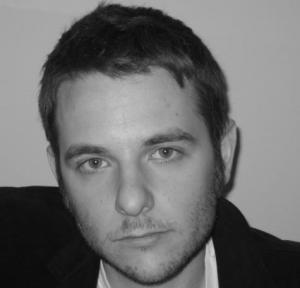 Andrew McUsic
Andrew (Drew) McUsic completed his B.S. in Bioengineering at Rice University in 2007 and is currently a Ph.D. candidate in Bioengineering at the University of Washington in Seattle. His research and commercial interests lie in regenerative medicine, 3D cell culture tools and techniques, and biomaterials fabrication and engineering. His thesis project is the construction of stem-cell-derived retinal cells using engineered biomaterial scaffolds to generate tissue-like constructs for use in drug screening applications and regenerative medicine. Drew also serves as the AIChE Puget Sound local section webmaster and registrations chair.
---
In addition to our volunteer bloggers, our community manager Douglas Clark will be working with
me
to edit conference posts, blog about keynotes and special events, and manage our community and social networks.
Douglas Clark
Douglas Clark is ChEnected's community manager. In addition to editing the ChEnected blog, he manages our communities on Twitter, Facebook, and Linkedin. Douglas is a copywriter and speechwriter with a healthy appetite for all things digital. He has more than 15 years' agency and independent experience in corporate and marketing communication, and his clients come from diverse industries, specializing in anything from financial products and toothpaste to software for the visualization of computational fluid dynamics data. Among his clients are Accenture, American Express, Coca-Cola, Colgate-Palmolive, Hewlett-Packard, and Panasonic.
---
Going to the Annual Meeting or Student Conference and would like to submit a post for ChEnected? You don't have to be an established ChEnected blogger to join in on the conversation. Attend a session you think is particularly noteworthy? See a poster presentation you'd like to share your thoughts on? We'd love to hear from you.
If you are at the meeting, you can submit simple posts at ChEnected.com/conference-contributions
On Twitter? Our official hashtag for the AIChE's Annual Meeting is #AIChEAnnual. Our official hashtag for AIChE's Annual Student Conference is #AIChEStudentConf