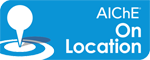 Kristi S. Anseth, PhD., is the Tisone Professor and Associate Professor of Surgery at University at the University of Colorado at Boulder. She is also a Howard Hughes Medical Institute Investigator. Today she is speaking at AIChE's Professional Progress Award Lecture.
The title of her talk is Biology in Four Dimensions: Dynamic Hydrogel Niches for Tissue Regeneration.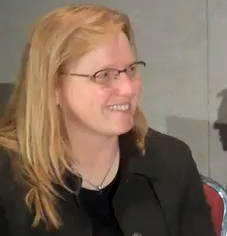 Ahead of her talk, Kristi was able to sit down with Gordon Ellis, editor of Chemical Engineering Progress (CEP) for a video interview. You can view it in the video panel to the right.
According to her bio, Kristi's research interests included Biomaterials, Tissue Engineering, Photopolymerizations, and Degradable Polymer Networks:
Many of the current biomaterials in clinical use today were originally developed for other applications, and such off-the-shelf materials became a biomaterial when someone pursued the trial-and-error process of implanting the material and "seeing what happens." In contrast to this approach, our group is pursuing new directions towards the rational design of biomaterials and, specifically, how photopolymerization processes can be used to provide numerous advantages for medical applications.
Read more about Kristi.
See a full list of special events covered at the 2010 Annual Meeting.
Check out all videos taken at the 2010 AIChE Annual Meeting, including: