I'll admit it. I'm a person who gets bored... very easily.
Of consequence, there is one thing I find intolerable for myself: inactivity.

There are lots of people like me and we understand each other--probably because we spend a lot of time together, since we see each other everywhere.
I see the same people when I volunteer at Seattle's Carkeek Park as a Forest Steward, or at other Forest Steward trainings around the city.
I see the same people when I attend mentor seminars for Washington State's Department of Social Health Services' Juvenile Rehabilitation Administration's youth mentoring program.
I see the same people at volunteer events for Seattle's Climate Action Now (CAN) Carbon Coach Program.
I saw the same people every week while training since January for my (first!) full marathon with the Leukemia andLymphoma Society's Team in Training (TNT) program.
And guess what? I see the same handful of people volunteering for my local AIChE section's outreach events!
So, my instinctive engineer's curiosity is getting the best of me and wants to know: how can I draw more people to participate in outreach events and what are successful examples of outreach through local AIChE events?
As chair of a local section in a region that wants for chemical engineering industry, I frequently question the extent to which local section programming can draw fellow chemical engineers out of the proverbial wood work (and in thePacific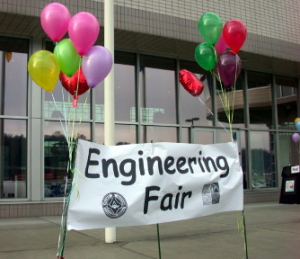 Northwest, there is plenty of forest and wood to go around). After a year at the steering wheel, and with the help of other officers, the Executive Committee of the Puget Sound AIChE local section (PSAIChE) is starting to look into one programmatic resource that we hope will not be exclusive to chemical engineers in the area, but impact all local engineers and community members in general: outreach.
The appeal of using a tool such as outreach is that it can take a number of forms, can virtually be applied within any context and, naturally, spurs that "feel goodery" that can genuinely inspire and motivate others within our communities. Through AIChE, however, pursuing outreach begs the question: in what form should outreach be pursued? Isn't participation in AIChE inherently a means of "outreach?"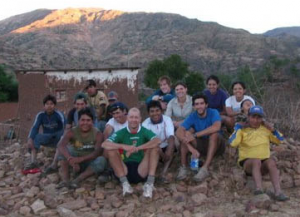 The extent of outreach at PSAIChE over the course of 2009--2010 included sponsoring a booth at the Puget Sound Engineering Council's (PSEC) annual Engineering Fair during E-Week. The PSAIChE booth allowed young students in grades K - 12 to extract DNA from strawberries by using simple ingredients available at local supermarkets. Other examples of outreach included establishing a direct connection between the University of Washington's Engineers Without Borders (EWB-UW) student chapter and volunteering PSAIChE members as mentors to EWB-UW project teams, or sending mentor representatives to local PSEC "mentor networking nights" for area engineers.
Now, PSAIChE is interested in enhancing its local section programming by establishing a formal connection with Puget Sound area K-12 students.
My own personal experience as a mentor of a youth in the Seattle area who has gone through the Washington State juvenile correctional system has taught me that forging these

unique, personal bonds with younger students can carry a much larger impact than infrequent, non-continuous forms of contact. That said, the same experience has also taught me that there are plenty of unforeseen issues and difficulties involved in trying to make a significant impact in a developing youth's life. So what is the formula for success that is consistent, reliable and influential?
The same formula must also be universally applicable and replicable. Easier said than done!
Other entertained forms of outreach include PSAIChE's newest endeavor to develop a scholarship program that rewards students or new graduates who are active in global outreach. An eye for an eye--but only in the best sense.
We all want to make a difference - it's almost intuitive that chemical engineers can leave a huge mark encouraging younger students to pursue science, technology, engineering and mathematics (STEM) disciplines. That may be the low hanging fruit, but what else has worked for you?