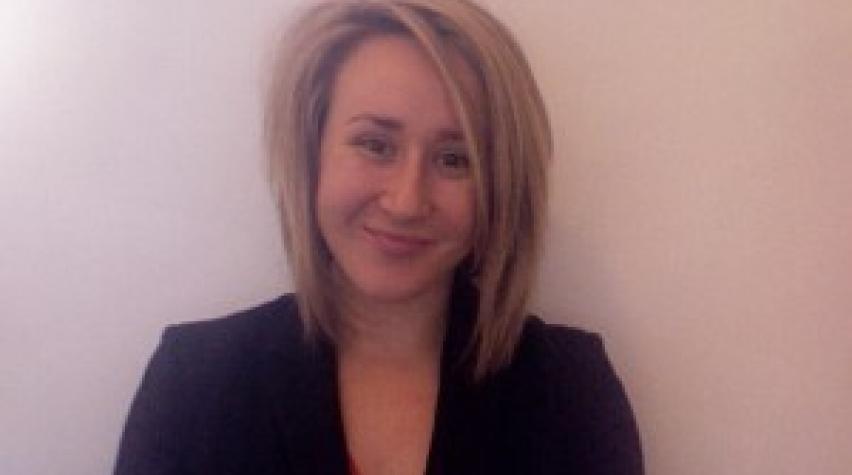 Where are you from?
East Bay Area, CA
What company/institution do you work for?
FMC
Where did you complete/are you completing your chemical engineering education?
University of California, Irvine
How many years have you been a member of AIChE?
Five
Describe a recent challenge you managed, notable achievement, or obstacle you overcame at your job or in your work as an AIChE member.
Organizing the Student Conference Workshops for the 2013 Annual Student Conference. I wanted to completely shake up the typical workshops given at the meeting, so I gave myself a lot of work in terms of surveying the students, preparing Powerpoints for six sessions and organizing a team of YP speakers for each. However, I think putting on the workshops is fun, so it doesn't feel like work to me. I have also had students follow up with me and tell me that my workshop helped them find their first job and that makes it all worth it.
What do you do to meet people in your field?
Since graduation, my jobs have been in Oklahoma and New York, so I am a long way from California with all my college ChemE friends. Honestly all of my new ChemE friends I have made through AIChE YPC. I do a lot of traveling for work, so when I find myself in a city where another YPC member lives, I will try to meet up with them for dinner or something. If I wasn't in AIChE, I definitely would not have access to that network.
Fill in the Blanks...There are two types of ChemEs... those who_______ and those who ________.
...will come to AIChE meetings and those who would rather do homework. I constantly fought this battle when trying to recruit members when I was AIChE Student Chapter president.
What's the first thought you have when you wake up in the morning?
Where is my remote so I can turn on the news?
If your first and last initials stood for something other than your name, what would that be?
S= Social. I've always considered myself a more social engineer. I'd rather be out building relationships with our customers than designing at a desk. E= Extrovert. I've always been extremely outgoing and am always looking for new things to do and new ways to get involved.
If you college had offered a class on real-life skills for the aspiring ChE, what would you want them to teach?
How to network! I definitely had no clue how to network when I was in school, and it is so important! This is why I am so excited to give my networking workshop at the Annual Conference, I think students will benefit from it greatly!
If you weren't a ChE what would you most want to be?
I love organizing and giving the workshops at the Student Conference. I would love to be a professional development speaker/career coach and help college students prepare for the real world full time.
What don't most people know about you?
I have lived on the West Coast, in the Midwest and out East. I feel like all three make up who I am. I'm definitely a warm weather girl who loves the beach and eating veggies (California), but I also love country music and spending time in the country (Oklahoma), and I also love the pace of New York City and I feel like eventually I will end up living out there. How many ChEs does it take to screw in a light bulb? Just one to call in an electrician to do it.
Do you have any advice for current or future young professionals reading ChEnected?
Get involved with AIChE and start building your network! Meeting ChemE's across the country has given me so many more opportunities to learn about different jobs, industries, etc. Also, think of your network as "insurance for your career." If you suddenly lose your job, its important to have an existing network to reach out to for help! If Sarah looks familiar, you may recognize her from a video chat we posted on ChEnected. To hear more about her career choices and her advice, check out the conversation with her here. You can reach Sarah through her LinkedIn profile or on Twitter @SarahMEwing.