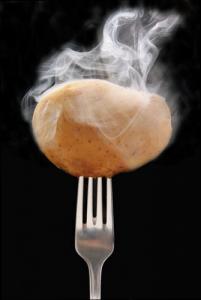 If you're just learning about heat transfer and need a little extra help, or if you simply want to brush up on the topic, check out the Learn ChemE video series. In this particular segment, you'll get some basics in heat transfer from two hot potatoes.
And check out the rest of the series--it goes from heat transfer basics to more advanced topics in 44 video tutorials.
Check out the video in the panel to the right.