During AIChE's Spring Meeting in Houston, TX, eight meeting attendees visited Booker T. Washington High School to speak with students about chemical engineering. Booker T. Washington is a magnet school for the engineering professions in the Houston Independent School District.
The volunteers met with about 100 students and talked about their own personal experiences as chemical engineers, as well as the exciting prospects awaiting those entering our profession now and in the future. The students asked questions about salary, schools, scholarships and employment options in chemical engineering. Following the discussion, Dr. Nghia Le, our host for the event and the science coordinator at the school, and about a dozen students provided a tour of the school's engineering laboratories, where student groups are currently working on projects related to biofuels production, rocket propulsion systems, wind turbines, and robotics.
Dr. Le explained how the students are taught engineering in a team-based, hands-on learning environment. Because resources are limited, Dr. Le also heads an ongoing effort to partner with industry to obtain donated equipment, to enhance the curriculum and the learning process. For example, he is currently looking for a gas chromatograph for the biofuels project team.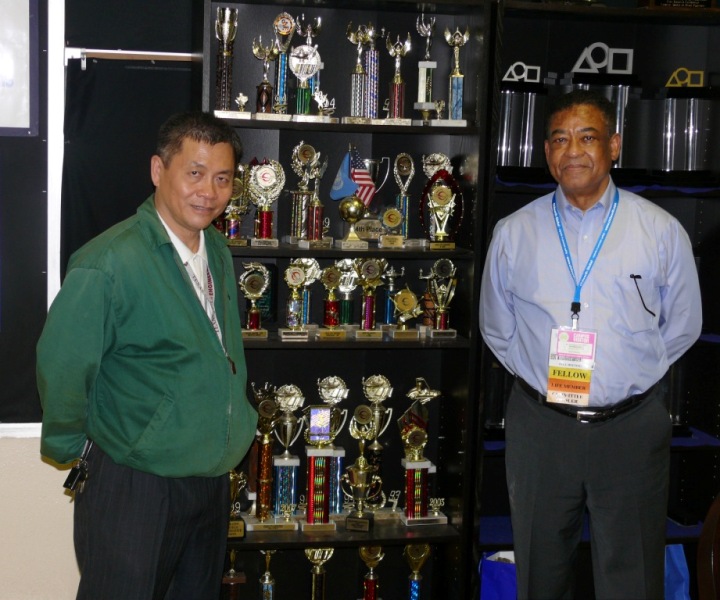 The Societal Impact Operating Council (SIOC) is working with other groups within AIChE to make educational outreach events a regular part of both the Spring and Annual Meetings. Look for more information coming soon about plans for this year's Annual Meeting in Pittsburgh.
If you'd like to learn more, please send an email to K12outreach@aiche.org.