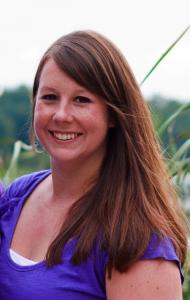 Where are your from?
Palatine, IL.
What company/institution do you work for?
UOP Honeywell.
How many years have you been a member of AIChE?
Four.
Describe a recent challenge you managed, notable achievement, or obstacle you overcame at your job or in your work as an AIChE member.
Over the last year I have become involved in National AIChE. My involvement stemmed from the local Chicago Young Professional Group planning the YP Mixer for the Chicago 2011 Spring Meeting. After our successful event, I committed to coordinate all the Spring YP programming for the 2012 Houston Spring Meeting. It has been great interacting with SO many people in the planning process and also understanding the logistics of how AIChE really works. We have amazing sessions planned for Young Professionals Monday through Wednesday at the upcoming conference and also a YP Mixer on Tuesday night of the Spring Meeting. We have just begun our advertising for the YP programming, but I have a great team to work with and we will hopefully have great attendance!
Where did you complete/are you completing your chemical engineering education?
University of Illinois Urbana-Champaign.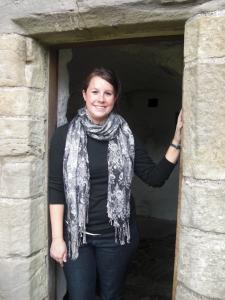 What do you do to meet people in your field?
UOP Honeywell is a company filled with a ton of chemical engineers and several chemical engineers who are involved in AIChE. Right out of college I was invited by other UOP colleagues to a local Chicago AIChE meeting and have been involved in the local section ever since. Right now I am in charge of all the K-12 outreach. In addition to AIChE, I also volunteer through UOP at local schools and events in the community.
What's the first thought you have when you wake up in the morning? How many minutes until my first morning meeting?! Or, I wonder what today's Groupon is... If you weren't a ChE, what would you most want to be?
Honestly, an accountant - I've been saying this for years! I am such a nerd, but I love numbers and knowing what is going on in the company. I am now studying for my MBA at Loyola University Chicago and so far accounting is my favorite class.
If your college had offered a class on real-life skills for the aspiring ChE, what would you want them to teach?
An endurance class for climbing around refineries.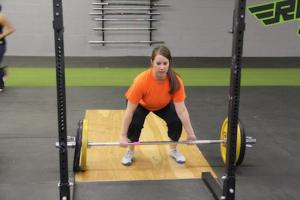 What don't most people know about you?
I am very organized and plan everything way in advance - but I am the most cluttered person at home!
Do you have any advice for current or future young professionals reading ChEnected?
Work hard but don't forget to network as much as possible! Ask questions and try to volunteer for activities at work or in the community that are outside your comfort zone - you will learn a lot about yourself. You can contact Meagan through her LinkedIn profile.