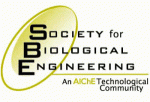 This post is presented by SBE, the Society for Biological Engineering--a global organization of leading engineers and scientists dedicated to advancing the integration of biology with engineering.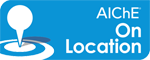 This post was written on location by Oregon State University Student and SBE Member, Madeline Midgett.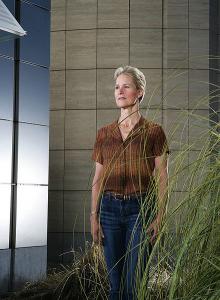 The 2011 ICBE--International Conference on Biomolecular Engineering--started with a fantastic keynote speaker. Frances Arnold, from the California Institute of Technology, gave a great look into her career focusing on evolutionary design of proteins and biological systems, and her research groups' success with cytochrome P450 enzymes.
While protein design has come a long way, Dr. Arnold pointed out how she was told all protein engineering would be possible twenty years ago and emphasized how even today, the size of the protein space to be used in design is so vast.
She emphasized that "the details matter" in protein design, and that the main thing hindering the field is that we don't know how amino acid sequence affects function, especially in nonnatural proteins. One way Dr. Arnold's research group is learning about protein evolution is by combining different species and observing the mutational tolerance. Here is more information about her research group:
Research in the Arnold group focuses on evolutionary design methods applied to biological systems -- enzymes, metabolic pathways, genetic circuits and ecosystems -- and using the results of laboratory evolution experiments to elucidate principles of biological design.
You can learn more about Frances Arnold's research team here.
Click on the image above to see the original with article links to each pathway.
Frances Arnold enjoys a rare honor of being elected to all three National Academies in the United States - The National Academy of Sciences, The National Academy of Engineering, and the Institute of Medicine. She is the only woman to have been so honored. Arnold is a Fellow of the American Academy of Microbiology and the American Institute of Biomedical Engineers.
thumbnail photo: Cal Tech bio.
Frances Arnold photo (standing): Wikimedia Commmons.
Metabolic Pathways Image: Wikimedia Commons.