RAPID® Intern Spotlight: Meet the Summer 2023 RAPID Interns, Part 2
In this 2nd installment of the Meet the RAPID® Interns spotlight series, we are highlighting an intern from the Summer 2023 program. Scroll down to learn more about Santiago Ortiz Laverde, a graduate student at University of Pittsburgh.
Santiago Ortiz Laverde
Santiago Ortiz Laverde is a 1st year Ph.D. student at the University of Pittsburgh, working on a research project, "Intensified catalytic hydrogenation using low-purity hydrogen streams." This project seeks to demonstrate the utilization of low-quality H2 streams for industrially relevant hydrogenation reactions by integrating reaction and separation using a chemical looping based approach.
What are your career aspirations?
With a Ph.D. in Chemical Engineering and a deep understanding of Process Intensification, I aspire to foster transformative advancements in the Chemical Industry, bridging the gap between cutting-edge research and real-world implementation for sustainable solutions.
What are your thoughts on the RAPID Intern Program?
The RAPID program has offered an extraordinary opportunity to delve deeper into the process intensification paradigm and understand the pivotal role it is currently playing in reshaping the chemical industry. RAPID also allowed me to expand my network across industry and academia, facilitating meaningful exchanges about our ongoing research endeavors.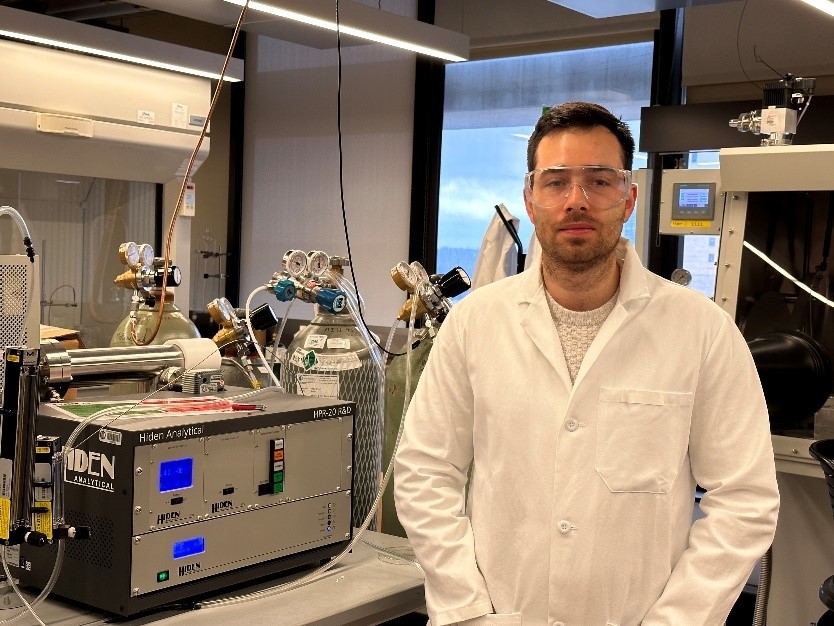 *The RAPID Intern Program is an exciting opportunity for students working with RAPID members. It is a virtual PI leadership program which overlays on the work students are already doing at RAPID member organizations and provides students with PI leadership training and professional development skill-building opportunities like networking, career discovery, and public speaking/presenting. Click here for more information and to nominate a student.