(558as) The Direct Utilization of Shrimp Shells Using Ionic Liquid-Based Solvent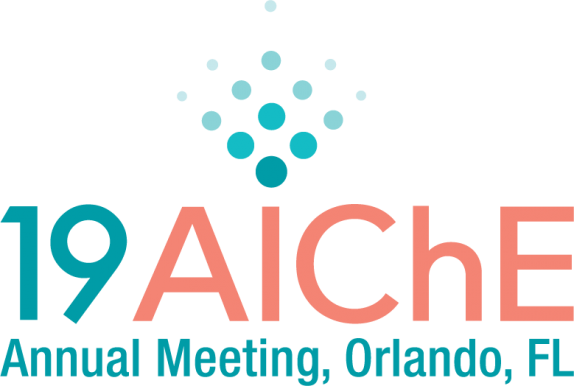 The Direct Utilization of Shrimp Shells Using Ionic Liquid-based Solvent
Xingmei Lu,a,b,* Mi Feng,a,b and Suojiang Zhanga,b,*
a CAS Key Laboratory of Green Process and Engineering, Beijing Key Laboratory of Ionic Liquids Clean Process, Institute of Process Engineering, Chinese Academy of Sciences, No.1, North 2 Road Zhongguancun, Haidian District, Beijing, 100190, China
b School of Chemical and Engineering, University of Chinese Academy of Sciences, Yuquan Rd, Shijingshan District, Beijing, 100049, China
E-mail: xmlu@ipe.ac.cn (X. M. Lu); sjzhang@ipe.ac.cn (S. J. Zhang)
With the development of global fisheries, the amount of waste shrimp shells is increasing causing serious environment pollution and huge waste of resources. Fortunately, the waste shrimp shells consist of high value substance including chitin, protein, and calcium carbonate. Among them, the chitin and its functional compound hold various advantages, such as biodegradability, biocompatibility, and non-toxicity, which are applied in medicine, agriculture, textile industry, etc. However, the preparation of chitin, chitin complex, and chitin derivates all need vast acid, base, and organic solvent, [1,2] which has the disadvantages of high-water consumption, and severe environment pollution. Herein, we used the ionic liquid-based solvent to prepare chitin, chitin/Zn complex, and O-acylated chitin directly from shrimp shells, providing new method for shrimp shells utilization.
Firstly, chitin is directly prepared from shrimp shells using choline-based ionic liquids (IL). The results showed that the anion and cation are to remove calcium carbonate and protein, respectively. The chitin with 92% purity was obtained, and the yield was up to 78% under the optimal conditions.
Secondly, the chitin/Zn composite was directly prepared from shrimp shells using deep eutectic solvent (DES) urea/Zn(OAc)2·2H2O aqueous solution (U-Zn). The used DESs played three roles of decalcification, deproteinization, and Zn-loading. Results showed that the concentration of U-Zn aqueous solution and temperature were the key roles for the chitin/Zn composite preparation. Under the optimal conditions, the chitin/Zn composite with purity of 99.1% and 13.4% zinc was prepared showing good antibacterial effect.
Finally, the O-acylated chitin was prepared from shrimp shells in one step using DES choline chloride/organic acid. The type of organic and the temperature were the main cause of the production purity and degree of substitution. The O-acylated chitin with 98.6 % purity and DS of 0.46 was obtained under optimal conditions, exhibiting exhibited antibacterial and anti-tumor effect.
Acknowledgments
This research was supported financially by National Natural Scientific Fund of China (No. 21878292, No. 21878314, No. 21606240), K. C. Wong Education Foundation (No. GJTD-2018-04)
References
[1] A. Percot, C. Viton and A. Domard, Biomacromolecules, 2003, 4, 12–18.
[2] L. R. Bhatt, B. M. Kim, K. Hyun, G. B. Kwak, C. H. Lee and K. Y. Chai, Molecules, 2011, 16, 3029–3036