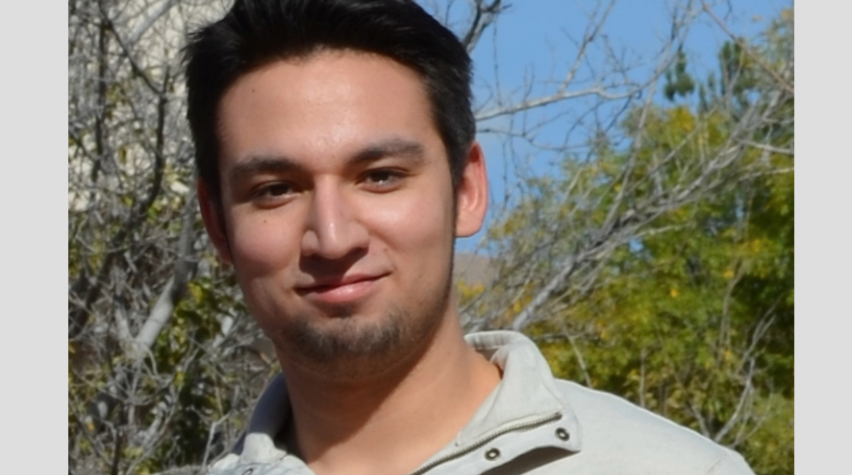 Where are you from?
El Paso, TX
What company/institution do you work for?
P&G
Where did you complete/are you completing your chemical engineering education?
New Mexico State University
How many years have you been a member of AIChE?
Five
Describe a recent challenge you managed, notable achievement, or obstacle you overcame at your job or in your work as an AIChE member.
Towards the end of an undergraduate degree, majority of students are looking for a good job or a competent graduate research opportunity. Attending classes and getting a 4.0 does not necessarily guarantee either path. It requires the social and political aspect that classes do not particularly target. As a Freshman at NMSU, I can vividly remember my first career fair. Completely naive and totally unprepared. Needless to say, my first impression with all of the recruiters was not up to standard. While making all of these mistakes early in my college career, I realized the benefit and the difference that a set of guidelines could have made. A basic list of do's and don'ts that could be applied in any recruiting event. I started typing paragraphs of reasons why and why not to follow certain approaches. After this, I decided to turn it into an interactive workshop in the middle of my junior year. I started small by making a proposal to my department head. He then proceeded to vouch for me with the dean of the engineering college. Before I knew it I had a university wide workshop. After the first few times of running the workshop, it was suggested that I bring it to the attention of the AIChE board for review. Invited to run it at the Annual AIChE Meeting, it became a success. I took all of the feedback I could from students as they were applying my guidelines. I now run a number of Professional Development workshops for AIChE Annual and Regional Meetings whose purpose is to give students the necessary tools and enable them to reach their peak in their college careers.
What do you do to meet people in your field?
I take advantage of corporate intramural leagues in the city, and try to network with the local colleges.
There are two types of ChemEs... those who_______ and those who ________.
Do it because they can. Do it because they believe they have to.
What's the first thought you have when you wake up in the morning?
Just 5 more minutes...
If your first and last initials stood for something other than your name, what would that be?
Justiciar Ultimate
If your college had offered a class on real-life skills for the aspiring ChE, what would you want them to teach?
The easy part of difficult people. Achieving a certain level of technical mastery in a field can be done with minimal interaction. But to leverage a business and bring it to a new level requires the ability to effectively interact with people.
If you weren't a ChE what would you most want to be?
Simple, a U.S. Marine. I probably would have become one if my school would've had an NROTC program. But I have to say that after my first internship in manufacturing, operations became my true love.
What don't most people know about you?
I occasionally bartend for fun on the weekends.
How many ChEs does it take to screw in a light bulb?
None. The ChE's would simply take out and mix their fluorophor, diphenyl oxalate, and hydrogen peroxide. For those in college, make sure that you take the time to breath, enjoy, and experience college life. Know the difference between studying to live and living to study.
Do you have any advice for current or future young professionals reading ChEnected?
For those in college, make sure that you take the time to breath, enjoy, and experience college life. Know the difference between studying to live and living to study. For those starting their careers, you will be faced with difficult situations, but above that you will find difficult people. Make sure you take the time and foster the relationship of those you work with, for you never know who you will end up working for.
You can contact Jose through his LinkedIn profile.