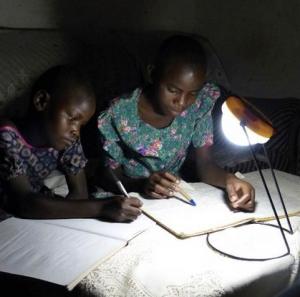 Before starting Solar Sister, a nonprofit that provides solar power and self-empowerment to the poor in sub-Saharan Africa, Katherine Lucey worked for 20 years as an investment banker on large energy projects. She saw that access to energy was the easiest way to bring people out of poverty.
She also realized that the large power projects she'd brokered hadn't delivered electricity to the people who needed it most, the rural poor. In addition, she feels strongly that the lack of electricity in the developing world is not just an economic issue, it's a gender issue, saying, "women are the primary consumers of household energy."
Solar Sister's successful solution focuses on women, providing them with a "business in a bag," which is a complete start-up kit that includes inventory, training and marketing support. With this low-risk, home-based business, the women can sell affordable solar energy - and light - to their neighbors.
Since 2010, Solar Sister has created a network of 401 businesswomen in three countries that have provided electricity to 54,000 people. ( See Google Map of Solar Sister Entrepreneurs across Sub-Saharan Africa.)