Where are you from?
Acton, MA
What company/institution do you work for?
CrossPoint Engineering
Where did you complete/are you completing your chemical engineering education?
Syracuse University
How many years have you been a member of AIChE?
Three
Describe a recent challenge you managed, notable achievement, or obstacle you overcame at your job or in your work as an AIChE member?
One recent notable achievement of mine was being selected as the Community Outreach Coordinator and K-12 Liaison to the Young Professionals Committee.
What do you do to meet people in your field?
I meet others in my field by attending local and national AIChE events and staying involved in the Young Professionals Committee.
What's the first thought you have when you wake up in the morning?
here is not enough time in the day for everything I want to do! Time to get started!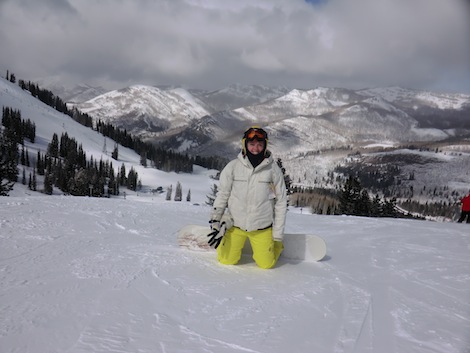 If your first and last initials stood for something other than your name, what would that be?
GS stands for Giggling Sloth.
If your college had offered a class on real-life skills for the aspiring ChE, what would you want them to teach?
If there had been a class offered to ChE students called "Cooking for ChE 101" I definitely would have taken it!
If you weren't a ChE what would you most want to be?
I love food of all types and I love cooking, so I think I would have been a chef!
What don't most people know about you?
I played Division 1 Field Hockey during undergrad at Syracuse.
Do you have any advice for current or future young professionals reading ChEnected?
My advice to current and future young professionals is to be confident in yourself as a person and in your skills, don't be afraid to make mistakes, and don't hesitate to reach out to someone. You never know what you can learn from yourself or from another person. Staying involved in AIChE will help you expand your professional network as well as develop the skills that are critical to your success in the industry. You can contact Giselle through her LinkedIn profile.