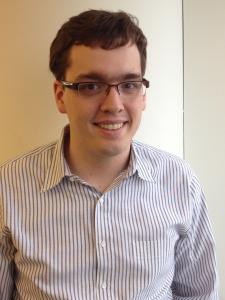 Where are you from?
Oak Park, IL
What company/institution do you work for?
Ingredion
Where did you complete/are you completing your chemical engineering education?
University of Illinois at Urbana-Champaign
How many years have you been a member of AIChE?
Three.
Describe a recent challenge you managed, notable achievement, or obstacle you overcame at your job or in your work as an AIChE member.
I am the 2013 YPC Spring Meeting Technical Programming Coordinator (I don't think this title is long enough!). Over the past several months, we have been putting together YP Tutorials and sessions for the San Antonio Meeting. We have been working with Separations, Management, CAST, Fuels & Petrochemicals, Process Development, and the Environmental division to bring attendees programming geared toward younger engineers. I am really excited about San Antonio, as we have some exciting programming and outstanding speakers. Putting this together has been by best achievement at AIChE, and I hope to see the sessions very well attended!
What do you do to meet people in your field?
I am involved in both the Chicago and National Young Professionals Committees. I also attend Chicago local section events, network within and outside the company.
There are two types of ChemEs... those who_______ and those who ________.
There are two types of ChemEs... those who don't sleep and those who drop out.
What's the first thought you have when you wake up in the morning?
What song is on the radio? I really love almost every type of music.
If your first and last initials stood for something other than your name, what would that be?
I've had many nicknames given to me throughout the years - Jigs (Bowling name mishap), Johnny Jackpot (By my insane yet adorable young cousin), Jonny H (By the "Frisbee Night Tuesday" crew), Young Jon (By my running club), Skoolboi (From my neighbor at my first college chem lab), and Jumpin' Jack Haughton (By some insane speech team teammates in high school), and just plain ol' JH (In high school chess, we kept track of wins and losses by recording on a sheet with our initials). Nothing really good with JH though. Sorry!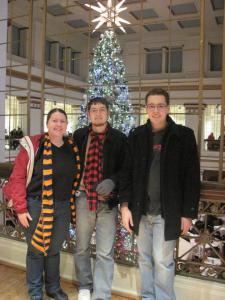 If your college had offered a class on real-life skills for the aspiring ChE, what would you want them to teach?
"How the Real World Really Operates." Your reactor is bigger than you think, plants are more complicated than the PFD you put together for senior design, deadlines and responsibilities are different in the real world compared to school, and there will likely be a learning curve. You may end up in an area other than pure chemical engineering. You will have to interact with a lot of people, and how do you interact with people in quality, or supply chain, or customer service, or a hundred different areas, and how can you persuade them you're your task is important and deserves their time. What you do will have consequences, and people will operate off the information you give them (it isn't for a grade anymore). You will get a lot of information - how will you filter through it all to figure out what's important and what's not and what needs to be acted upon. Oh, and some things you learn in school may still be applicable. (Get a notebook. Write things down. Find a way to get yourself organized and know what needs to be done.)

If you weren't a ChE, what would you most want to be?
Political scientist. I am a total political junkie. Growing up, I used to read my dad's Chicago Tribune, which may have helped foster this. I thought about majoring in this going into college (ChemE seemed like the better option), and minoring in political science. I learned you needed three upper level classes to minor, which were almost impossible to get into. After one semester started, I managed to get into an upper level class, and attended the class for a day. I took one look at the syllabus, declared there was too much reading for a junior ChemE, promptly dropped the class and picked up something else. I actually got really bad at doing that my last 2 years in college - signing up for a class and then finding a better class after one day. Still, I am totally into the political process.
What don't most people know about you?
I am really into running. This is something that I have been trying to get myself into since elementary school, and it finally clicked in college. I have run 5 half marathons (mostly well) and completed one full marathon (The Chicago Marathon, although a fantastic race, is my mortal enemy in life).
How many ChEs does it take to screw in a light bulb?
How many ChemE's does it make to make a production line to make the lightbulbs, plus logistics people, supply chain, and the one putting in the lightbulb should count too...let's say 32.
Do you have any advice for current or future young professionals reading ChEnected?
Get involved, and always look for opportunities to advance yourself. Whether it be getting involved with AIChE or another professional society, getting a masters in ChemE or an MBA, learning and leading new projects at work or school, finding ways to network, at the end of the day you are still young and you must be hungry to learn and advance and prove yourself. Also, enjoy being young, enjoy your friends, take a vacation every once in a while, go to concerts, go to cultural events, maintain a good work-life balance, and work hard.
You can contact Jon through his LinkedIn page.