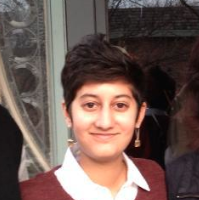 What is your name?
Alia Khan
Where are you from?
Aurora, IL.

What school do you go to? What year are you?
University of Illinois Urbana-Champaign, Senior.

Do you hold any positions in your AIChE chapter or with AIChE nationally?
President, Regional Liaison 2011-2012 for North Central Region.
Describe an event in your chapter that you are most proud to have been involved with.
TASE, it is an intersociety event focusing on team building and leadership development. It helps to connect officers and committee members across various engineering societies at our school.
What are your plans after graduation? In what field are you most interested in having an impact?
I am working for ExxonMobil in Houston, TX, in reservoir engineering.
How do you blow off steam and keep your sanity between classes, homework and projects?
I spend time with friends cooking. We have taken cooking classes at Japan House on campus and watch a lot of Gordon Ramsey. After cooking we watch anime or play games online.

Which of your undergraduate classes have you most enjoyed?
I am really enjoying IE 431 Quality Engineering. It is a course focused on six sigma optimization and Minitab and is taught through real company case studies. I have learned a lot in the course that I hope to apply in my future career.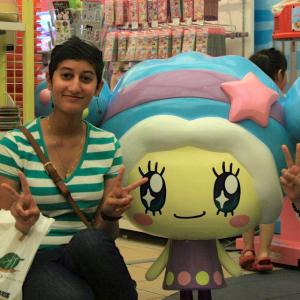 How did you decide to pursue a degree in ChE?


I decided to go into ChemE because I really enjoyed chemistry in high school. However, I did not think I wanted to pursue a Ph.D. and was unsure about research, so I went into chemical engineering due its many options with just a bachelor's degree. I hope to get an MBA in the future and so ChemE was the right choice for me.

What is the best kept secret on your campus?
Japan House. They have amazing tea ceremonies, tea ceremony classes, cooking classes, and ikebana workshops. I have learned a lot there and had a great time.
What are you most looking forward to after graduation?
Having a gas stove instead of an electric one.
What will you be most saddened to leave behind at school when you move on?
The fact that everyone lives within a 15 minute walk of each other. It makes it easy to spend a lot of time with friends which makes the college experience fun.
What is the most unexpected thing you have been asked in an interview?
"If your initials (first/last or first/middle/last) stood for something other than your name, what would it be?" See below!
Do you have any advice to incoming students and underclassmen ChEs around the world?
Get involved because it helps you learn and develop yourself. It also makes sure that you will get internships, co-ops, and a full-time offer when you graduate.
What's your first thought when you wake up in the morning?
Did I oversleep?

If your initials (first/last or first/middle/last) stood for something other than your name, what would it be?
AK - Anne Klein because I like her fashion.
How would you like to be involved with AIChE after graduation? *
Young Professionals and attending professional conferences.
You can contact Alia through her LinkedIn profile.
Join us in CONGRATULATING Alia by commenting below.