12th Natural Gas Conversion Symposium
The 12th Natural Gas Conversion Symposium will take place 2-6 June 2019 in exciting San Antonio, TX.
Symposium Flyer Become a Sponsor
Plenary Speakers for NGCS12 have been announced. Learn More
The triennial Natural Gas Conversion Symposium has been bringing together the world's leaders in natural gas conversion since 1987 to share information on the latest trends in research and technology development in these fields. The next edition of this long-running symposia series, NGCS 12, will take place 2-6 June 2019 in San Antonio, Texas, and members of the scientific, academic, research and industry communities involved in natural gas conversion and related topics are encouraged to take part.
About NGCS 12
As in previous editions, the NGCS 12 program will include information on the latest R&D and technology solutions covering leading-edge topics related to the conversion of fossil resources, biomass and waste to syngas, energy, synthetic natural gas, hydrogen, liquid fuels and chemicals.
Oral presenters will be invited to submit a paper to a special issue of Catalysis Today based on this conference. Details will be provided soon.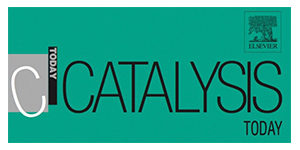 In addition to a full schedule of plenary, keynote, oral presentations and poster sessions, the program will include optional visits to facilities in the vanguard of global gas research and conversion.
Why Will Natural Gas be an Important Piece of the Future Energy Mix? Presented by ExxonMobil

Symposium Topics
Topic 1 | Production of Synthesis Gas Production and purification of synthesis gas from natural gas; New separation methods; Modular/Small scale GTL-FT and GTL general (methanol, ammonia)
Topic 2 | Synthesis Gas to Fuels and Chemicals Fischer-Tropsch synthesis; Methanol and other oxygenates; MTO / MTG / MTA technology; Renewable-GTL
Topic 3 | Direct Conversion of Methane Coupling to C2, direct conversion to aromatics, oxygenates; New concepts in light gas separation
Topic 4 | Conversion of Light Paraffins Conversion of NGL components (C2 - C4) to base chemicals (olefins, aromatics, etc...); New routes to light olefins displaced by shale
Topic 5 | Natural Gas in Energy Conversion Catalytic combustion; hydrogen and carbon-based products; synthetic natural gas, upgrading of coal and petroleum using natural gas
Topic 6 | Techno-Economic and Environmental Aspects Process integration to reduce CO2 footprint and capital intensity of methane conversion processes; Techno-economic studies; Technology demonstration; Industrial processes and plant operation; Process simulation and optimization; Gas resources (shale gas and other unconventionals); CO2 management and capture

Contact Us
Any questions or concerns can be directed to ngcs12@aiche.org.
Highlights
This year, we are happy to announce that attendees will now have an opportunity to participate in a Tour of the Southwest Research Institute Facilities.
On Tuesday evening, all conference attendees are invited to a special dinner outing at the Rio Cibolo Ranch, just 30 minutes from the conference hotel. Attendees will be treated to the full "Texan" experience, with several exciting events planned, including a BBQ cookout and picnic, games and more.
More Conference Highlights