In this ever more virtual climate, we wanted to take a minute to introduce you (or re-introduce you) to the RAPID Team.
William (Bill) Grieco¸ Chief Executive Officer, joined RAPID in July, 2018. Bill leads the Institute in its work to build a community of members focused on modular chemical process intensification. He works alongside the RAPID team to create opportunities for members to collaborate on technical development and commercialization projects, expand their professional network, and train and develop the current and future workforce in the process industries.

Fereshteh (Feri) Farzad, Principal Technical Program Manager, joined RAPID in September, 2018. She executes all aspects of program management including evaluation of technical progress, identification and correction of deviations, monitoring schedule and budget, and ensuring institute objectives are met in working closely with project teams and DOE management. Feri is taking full responsibility of managing the projects in the Chemical and Commodity processing and Natural Gas Upgrading Focus areas. Feri is a Certified Project Management Professional (PMP).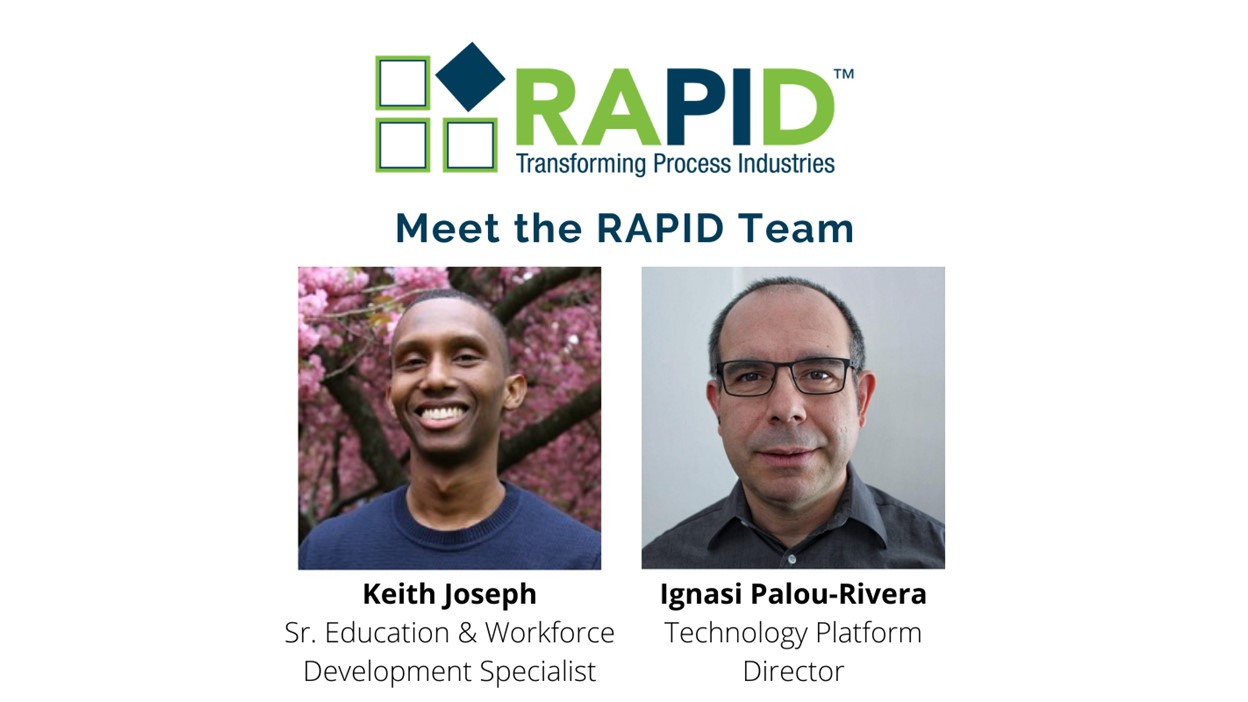 Keith Joseph, Senior Education & Workforce Development Specialist, recently joined RAPID in 2020 with previous experience in AIChE's Technical Entities specifically supporting the growth of the Center for Hydrogen Safety. Currently, Keith manages the implementation of RAPID's education workforce development programs, including eLearning courses, webinars, the RAPID student intern program, and projects through partnerships with RAPID members. Welcome to the team, Keith!
Ignasi Palou-Rivera, Technology Platform Director, joined RAPID in October 2017 and is responsible for managing RAPID R&D projects from their selection through approvals and contracting, monthly operations and reporting, and eventual project closing. Ignasi currently focuses on RAPID projects in the Intensified Process Fundamentals and Modeling & Simulation Focus Areas. He also addresses institute tasks related to metrics and process modeling and is the lead point of contact for DOE National Labs within RAPID.
Stay tuned for future installments of "Meet the RAPID Team."