(560jg) Effect of Pd Precursors on Pd/TiO2 Catalysts Prepared by Different Methods and Their Catalytic Activity in Hydrogenation of Maleic Acid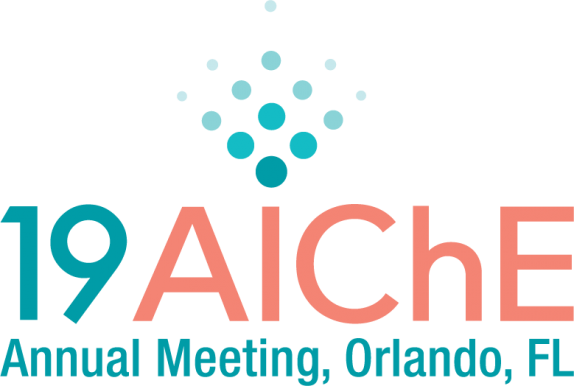 Conference:

AIChE Annual Meeting

Year:

2019

Proceeding:

2019 AIChE Annual Meeting

Session:

Time:

Wednesday, November 13, 2019 - 3:30pm-5:00pm
The size, shape, and distribution of metal clusters on TiO
2
with strong metal-support interaction are generally controlled by the preparation methods, the nature of palladium precursors, pH values, etc.
1,2
Herein, a series of 5 wt% Pd/TiO
2
catalysts were prepared by varying two parameters; the types of palladium precursors and preparation methods. The catalytic performances were evaluated via hydrogenation of maleic acid (MA). The reaction was carried out under temperature=90 ℃, pressure of H
2
=3 bar, reaction time=60 min, and stirring rate=700 rpm. We prepared the Pd/TiO
2
catalysts using four different precursors such as H
2
PdCl
4
(H), K
2
PdCl
4
(K), Na
2
PdCl
4
(N), and Pd(NH
4
)Cl
2
∙H
2
O (PA) by different methods. We also investigated the effect of preparation methods (i.e. chemical reduction (CR), incipient wetness impregnation (IWI), and deposition-precipitation (DP)) on the Pd particles of the Pd/TiO
2
catalysts. The prepared catalysts were denoted as follows: Pd/TiO
2
_A_
B
(A: Pd precursor, B: preparation method). The XRD, FT-IR, N
2
physisorption, CO chemisorption, UV-vis spectroscopy, and XPS were employed to characterize the physicochemical properties of prepared catalysts. The CO chemisorption results showed that Pd/TiO
2
_K_
DP
had the highest Pd dispersion of 12.4%. K
2
PdCl
4
(K) in the aqueous solution formed rapidly [Pd(OH)
2
]
n
, which could be uniformly precipitated the hydroxyl groups on TiO
2
support.
3
However, Pd/TiO
2
_PA_
CR
had the lowest Pd dispersion due to the self-reduction and agglomeration of Pd by interaction with the NH
3
ligands, causing lower Pd dispersion.
4
From the XPS results, Pd/Ti atomic ratio of Pd/TiO
2
_K_
DP
was the highest value of 0.079, while Pd/Ti atomic ratio of Pd/TiO
2
_PA_
CR
was lower than 1.97 times. It was found to be in accordance with the CO chemisorption results. The catalytic activities were evaluated via MA hydrogenation over prepared Pd/TiO
2
catalysts. The MA conversion of almost 40% was achieved over Pd/TiO
2
_K_
CR
. Although Pd/TiO
2
_K_
CR
had similar Pd dispersion to Pd/TiO
2
_K_
DP
, the maleic acid conversion was different. From above XPS results, we suggested that the Pd
2+
/Pd
0
ratio influenced the catalytic activity of maleic acid hydrogenation.
5
Keywords: Hydrogenation, Maleic acid, Palladium catalyst, Pd/TiO2
References
J. Schoell et al., AIChE J., 2019, 65, e16560
M. Y. Byun et al., J. Nanosci. Nanotechnol. 2018, 18, 6283-6287
F. Kettemann et al., CrystEngComm, 2015, 17, 1865-1870
Z. Paal et al., J. Catal., 1997, 168, 164-175
5. N. S. Babu et al., Catalysis Today, 2009, 141, 120-124