(558ax) Carbon Dioxide Activation and Electroreduction in Ionic Liquids Systems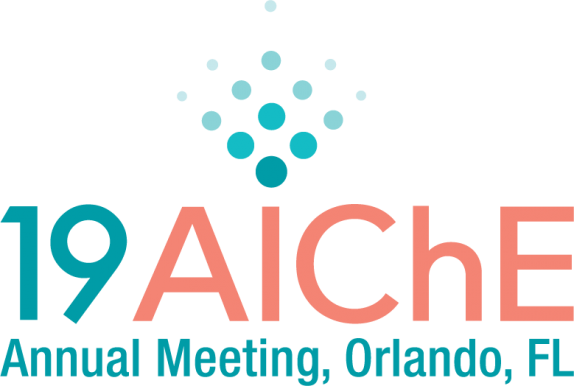 The increased concentration of carbon dioxide (CO
2
) emission from fossil fuel has resulted in serious environmental issues, such as global warming
[1]
. The electrochemical conversion of CO
2
into chemicals (Formic acid, oxalic acid, carbon monoxide, and so on) is a promising approach due to its mild reaction conditions and easy implementation. However, the lower solubility of CO
2
and lower catalytic performance in aqueous solution lead to an inefficient CO
2
electroreduction. Recently, ionic liquids (ILs) have been proven to be functional media for CO
2
electrochemical reaction because of their unique physico-chemical properties, like good conductivity, strong electrostatic field, peculiar micro environment and high solubility for CO
2
[2]
.
Recently, we found that high efficiency of CO2 capture and conversion is achieved via an ionic microhabitat (IMH) in the novel IL (such as [Bmim][124Triz]) reaction system, which means the nanoscale aggregates and chemical interaction in the ion of [124Triz]-CO2- result in a superior solubility of CO2 under ambient conditions. More notably, it shows that the stable CO2 molecule is changed to a bent form with a net negative charge (0.546 e) in the [124Triz]-CO2- ion. In addition, the IMH provides a facile route for the transferring of the activated CO2- to the cathode surface, then improves the current density and Faradaic efficiency of CO2 electroreduction. Based on the above principle, we develpoed a series ionic liquids and electro-reduce CO2 to be formic acid, oxalic acid, carbon monoxide with high efficiency[3-5]. Moreover, a continuous device with volume of 1 liter for electrochemical conversion of CO2 to carbon monoxide in ionic liquids is set up, and the scale up mechanism are investigated. This work will provide a promising route for the electrochemical conversion of carbon dioxide to chemicals.
References
Zeng, S. J.; Zhang, X. P.; Bai, L.; Zhang, X. C.; Wang, H.; Wang, J. J.; Bao, D.; Li, M. D.; Liu, X. Y.; Zhang, S. J. Ionic-liquid-based CO2 capture systems: structure, interaction and process. Rev., 2017, 117: 9625-9673.
Asadi, M.; Kim, K.; Liu, C.; Addepalli, A. V.; Abbasi, P.; Yasaei, P.; Phillips, P.; Behranginia, A.; Cerrato, J. M.; Haasch, R.; Zapol, P.; Kumar, B.; Klie, R. F.; Abiade, J.; Curtiss, L. A.; Salehi-Khojin, A. Nanostructured transition metal dichalcogenide electrocatalysts for CO2 reduction in ionic liquid. Science, 2016, 353: 467-470.
Feng, J. P.; Zeng, S. J.; Liu, H. Z.; Feng, J. Q.; Gao, H. S.; Bai, L.; Dong, H. F.; Zhang, S. J.; Zhang, X. P. Insights into carbon dioxide electroreduction in ionic liquids: carbon dioxide activation and selectivity tailored by ionic microhabitat. ChemSusChem, 2018, 11: 3191-3197.
Feng, J. P.; Zeng, S. J.; Feng, J. Q.; Dong, H. F.; Zhang, X. P. CO2 electroreduction in ionic liquids: A review. J. Chem., 2018, 36: 961-970.
Feng, J. Q.; Gao, H. S.; Feng, J. P.; Zeng, S. J.; Dong, H. F.; Liu, L.; Zhang, S. J.; Zhang, X. P. Promoting electrocatalytic CO2 reduction to formate via ultrathin nanosheet In2S3 in ionic liquid.