(194r) An Antimicrobial and Osteoinductive Adhesive for Treatment of Pre-Implant Diseases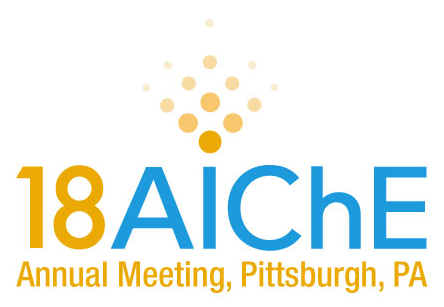 Conference:

AIChE Annual Meeting

Year:

2018

Proceeding:

2018 AIChE Annual Meeting

Session:

Time:

Monday, October 29, 2018 - 3:30pm-5:00pm
An
Antimicrobial and Osteoinductive Adhesive
for Treatment of Pre-Implant Diseases
Ehsan Shirzaei Sani1,
Roberto Portillo Lara1,2, Zahra Aldawood3, Seyed Hossein
Bassir3, Giuseppe Intini3,4, Nasim Annabi1,5
1Department of Chemical Engineering, Northeastern University,
Boston, MA, USA
2Centro de Biotecnología FEMSA, Tecnológico de Monterrey,
Monterrey, NL, México
3Division of Periodontology, Department of Oral Medicine,
Infection, and Immunity, Harvard School of Dental Medicine, Boston, MA, USA
4Harvard Stem Cell Institute, Cambridge, MA, USA
5Biomaterials Innovation Research Center, Brigham and Women's
Hospital, Harvard Medical School, Boston, MA, USA.
Introduction
As dental implants have become
the standard of care for tooth replacement, the number of patients affected by
peri-implant diseases (PIDs) is increasing. These diseases are characterized by
the inflammation of the soft tissue surrounding the implants, infection, and
bone loss around the implants. Since implant placements continue increasing, it
is predicted that PIDs will become one of the most significant dental diseases
of the future. In the current study, we aimed to engineer a novel novel
antimicrobial and osteoinductive hydrogel adhesive for treatment of PIDs. The
engineered hydrogels are composed of gelatin methacryloyl (GelMA),
osteoinductive silicate nanoparticles (SN), and antimicrobial peptide (AMP).
Materials and Methods
" src="https://www.aiche.org/sites/default/files/aiche-proceedings/conferences/..." height="414" class="documentimage"> All chemicals were purchased at
analytical grade and used without further purification. GelMA was synthesized
through the methacrylation of cold water fish skin gelatin (Sigma) with methacrylic
anhydride (Sigma), according to a procedure described previously [1]. Hydrogels
were photopolymerized using Eosin Y (0.1 mM) as photoinitiator, Triethanolamine (1.5 %(w/v)) as
a co-initiator and N-vinylcaprolactam (1 %(w/v)) as a co-monomer. The hydrogel
prepolymer solution containing 15 %(w/v) GelMA, 0.1 %(w/v) antimicrobial
peptide (AMP) Tet213 (CPC Scientific, CA, USA), 200 µg/ml osteoinductive nanoparticles
(E.E.S Cosmetic Solutions, USA) and photoinitiators, were mixed gently and
photopolymerized for 60-120 sec under visible light using a VALO®
LED dental curing light (Ultradent Products Inc., 1000-3200 mW/cm2,
395-480).
Results and Discussion
The engineered hydrogels could
be rapidly crosslinked in situ using the LED dental curing
light. Our in vitro characterization demonstrated that SN-loaded
GelMA-AMP hydrogels exhibited high cytocompatibility, and supported the growth
of W-20-17 mouse bone marrow stromal cells encapsulated inside the hydrogel. We
also found that the engineered hydrogels had high antimicrobial activity
against both Gram-positive (G+) methicillin resistant Staphylococcus aureus
(MRSA), and Gram-negative (G-) Porphyromonas gingivalis (a pathogenic bacterium found in PIDs)
and
E. coli bacteria due to the presence of AMP. Additionally, the incorporation of SNs into the engineered hydrogels induced
osteogenic differentiation of the cells in vitro. Furthermore, our in
vivo studies showed that the hydrogel precursor could be readily delivered
and photocrosslinked in situ to seal calvarial bone defects in mice for
up to 42 days (Figure 1).
Conclusion
In this study, we synthesized
photocrosslinkable osteoinductive gelatin-based hydrogels that possessed high antimicrobial
properties, and exhibited high cytocompatibility in vitro using W-20-17
cells. In adhesion, the in vivo application of adhesive hydrogels using a
mouse calvarial defect model showed high stability and bone regenerative
capacity. The engineered hydrogel adhesives may constitute an effective
strategy to prevent bacterial infection and promote bone regeneration around
dental implants.
Acknowledgment
Authors acknowledge the
support from National Institutes of Health (NIH) (R01EB023052; R01HL140618), C-DOCTOR
(Center for Dental, Oral, & Craniofacial Tissue & Organ Regeneration),
and Northeastern University.
References: [1]
A. Assmann, A.Vegh, M. Ghasemi-Radab, S. Bagherifard,
G. Cheng, E. Shirzaei Sani, G. U.Ruiz-Esparza, I. Noshadi, A. D. Lassaletta, S.
Gangadharan, A. Tamayol, A. Khademhosseini, N. Annabi, Biomaterials, 2017,
140, 115-127.