(621b) Meaningful, Consequential Learning Using Studios in Large Enrollment Classes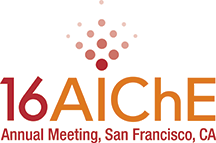 Recently chemical engineering programs in many universities have shown significant growth related to student interest in energy production, sustainability, and innovation chemical processing. With the increasing student populations, many programs have struggled with serving larger number of students while maintaining an effective learning environment. One approach has been to limit enrollment in the program and another has been to deliver the same class multiple times. This presentation reports an alternative approach in which larger lecture classes are punctuated by smaller studios. In the studios, students are afforded the opportunity to actively engage the content presented in lecture. We have incorporated studios in ten core classes beginning in the 2011-2012 academic year.
Studios are activity based (e.g., students solving problems, explaining phenomena from in class demonstrations, answering conceptual questions, working on virtual laboratories, etc.). The enrollment in a single studio is limited typically to about 25-30 students to achieve an instructional model of facilitating learning and rapid feedback. In its original formulation, student activity was driven by concept-based worksheets where students would be directed through a series of qualitative and numerical questions to make meaning of the material presented in the previous lecture or for the coming lecture the following day. However, using this approach, we observed some students in a "worksheeting" mode where they sought to provide answers to "get the points" rather than deeply engage in the content. As a consequence, we are in the process of shifting to a Studio 2.0 design that is based on intentional integration of realistic, consequential work. In this approach, students are placed in the role of engineers and provided tasks that are framed to require them to activate disciplinary knowledge and practices to solve real-world problems. The fundamental principle is to situate learning in contexts similar to ways that the content is used in practice. In this presentation, we present initial redesign approaches and results.