(479f) Sipat 5.0 – the Next Generation of PAT Data Management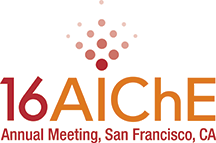 Conference:

AIChE Annual Meeting

Year:

2016

Proceeding:

2016 AIChE Annual Meeting

Session:

Time:

Wednesday, November 16, 2016 - 10:05am-10:24am
The mind shift from batch production to continuous manufacturing has been made in the pharmaceutical industry for a couple of years, but the IT infrastructure to cover the analyzer integration, data management and advanced process control was put under pressure by this new paradigm. The current generations of PAT data management platforms are bridging the gap when it comes to full robust and reliable integration of analyzers, high throughput dataflows, and a further and deeper integration in the process automation layer.
SIPAT 5.0 is the latest generation of Siemens PAT data management system. A series of inevitable functionalities will be demonstrated for different applications.
Optimized time alignment is critical to combine the right pieces of information. In this presentation we will dig a bit deeper in time alignment applied on hot melt extrusion lines with dynamic line speeds, and how this can be translated into optimized time alignment. It will be explained how PAT software can deal with dynamic data validity ranges to cover always the correct pieces of information in the decision cycle. This will emphasize the importance of a very close integration between the automation layer and the PAT data management on top.
The user interface is a key aspect in smoothening the integration of PAT data management into continuous manufacturing. UX or user experience is the new trend to optimize the user interfaces for your operators into the IT platforms. Logic user-focused workflows are guiding the operator through the different necessary steps of operation. SIPAT 5.0 is the new reference in configuring PAT data management strategies.