(500a) Micro-Structured Reactors for Fuel Processing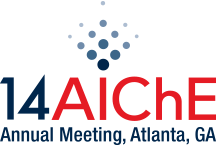 Conference:

AIChE Annual Meeting

Year:

2014

Proceeding:

2014 AIChE Annual Meeting

Session:

Time:

Wednesday, November 19, 2014 - 12:30pm-12:50pm
In parallel to the establishment of micro-reactors in the field of liquid phase chemistry, gas phase reactions have been the subject of numerous investigations. This has quickly led to the introduction of heterogeneous catalysts as coatings or fixed beds into the reactors.
The process intensification potential of micro-structured reactors has attracted attention in the field of energy technology, wherever compact, decentralized solutions were required. Meanwhile, the entire field from portable and mobile power generation to stationary and decentralized production of fuels and power is subject of worldwide research efforts in the field of micro-technology. One prominent example are auxiliary power units (APU) based upon fuel cell technology for applications such as aircrafts, trucks, recreational and other vehicles. To meet the stringent size and cost demands of such applications the step towards micro-structured plate heat-exchanger technology was an obvious one. The number of customers addressed by mobile power generation systems create a mass market, ranging from hundreds of units per year to tens of thousands.
The presentation will provide an overview of developments in the field focussing on recent work and practical applications.