(495d) Incorporation of 3-D Printers & Laser Cutters into Chemical Engineering Curriculum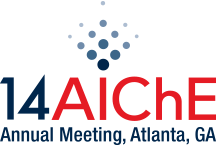 Prototyping tools are common in the laboratory experience of our colleagues in mechanical engineering, but have yet to find widespread use in chemical engineering curriculum. We have recently begun emphasizing design and hands-on projects throughout our curriculum, and have found these projects to correlate with remarkable student satisfaction and engagement. To aid our students in such projects, we have added a laser cutter and multiple 3D printers to our laboratory. As opposed to traditional cutting and manufacturing tools, we have found these pieces of equipment have a low activation barrier to use and low risk of harm.
Our laser cutter has found extensive use in our first-year design laboratory. Students have used the laser to produce parts for unique spectrophotometer designs and flow cells, and it has been used frequently in their final design projects. Some of these design projects have included bench-top heat exchangers, microfluidic devices, and viscometers. The laser cutter has also become an effective part of our department's outreach mission, in the construction of outreach teaching modules, such as cloud chambers, and souvenirs for outreach events.
Our 3D printers have been used primarily within our senior projects laboratory course. They have been used to create novel impeller designs to study the effectiveness of mixing. Students have also used them to create new designs for photobioreactors to minimize algae settling. In other core chemical engineering courses, we have used 3D printers to create Venturi meters and 3D plots of thermodynamic data to help our students better understand complex concepts.
In this work we describe the most effective means we have found to introduce students to the operation of such equipment. We also describe practical resources for putting such equipment to use in chemical engineering courses from introductory to senior-level laboratory courses. We also present results from student surveys showing their positive regard for the use of such manufacturing equipment within our laboratory courses.