(224l) Controlled-Release Antimicrobial for Air Disinfection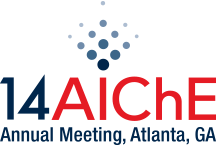 Controlled-Release Antimicrobial for Air Disinfection
Yue Tak LAI1, Hao Chen1,3, Yan LI2, Wei HAN2 and King Lun YEUNG1,2,*
1Division of Environment, 2Department of Chemical and Biomolecular Engineering,
3Nano Science and Technology Program, The Hong Kong University of Science and Technology, Clear Water Bay, Kowloon, Hong Kong SAR
*Corresponding author: kekyeung@ust.hk
Division: 09 Environmental Division
Subdivision: 09001
Poster Session
Bioaerosol droplet with pathogenic microorganisms is the main transmission route for the recent worldwide pandemic outbreaks, such as 2002 Severe Acute Respiratory Syndrome (SARS) and 2009 flu pandemic. In the form of bioaerosols, the microorganisms spread with the aid of air circulation by indoor air conditioning systems. Upon filtration, the bioaerosols are trapped by air filter media while remain viable. During microbial growth, the micoorganisms penetrate the filter and contribute to secondary contamination through the release of microbial VOCs and spores. Current technologies that address this problem such as electrostatic filtration, ultraviolet germicidal irradiation and ozone disinfection are often expensive and energy-intensive.
This work reports on a cost-effective antimicrobial coating which exhibits "release killing" by controlled-release of gaseous biocide (i.e., chlorine dioxide). The coating exhibits "anti-adhesion" property by using block copolymer and manipulating surface charge with various metal oxides. The encapsulating shell is also decorated with a catalytic-dyad to perform "contact-killing" activity. The antimicrobial coating was uniformly applied onto particulate air filters (HVAC and HEPA filters) by spray-deposition without altering the filtration properties.
The control release of volatile biocide remains long-term stable at elevated temperatures, and can maintain more than 2 log reduction in viable bacteria upon 10 minutes contact. Acceleration test shows the filter with antimicrobial coating has an operation lifetime for at least 1 year. Spectroscopic evidence and biological assays indicate the primary cause of cell inactivation is predominantly cell membrane peroxidation via ROS route. Catalytic process between the volatile biocide and the antimicrobial metal is believed to contribute to ROS generation.