(163e) Avoided GHG Emissions Achieved By Using Architectural Window Film: An LCA Compliant with New WBCSD Avoided Emissions Guidelines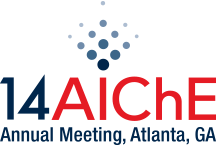 Avoided GHG Emissions Achieved By Using Architectural Window Film: An LCA Compliant
With New WBCSD Avoided Emissions Guidelines
This presentation will include an overview of the World Business Council for Sustainable
Development (WBSCD) avoided emissions guidelines â??Addressing the Avoided Emissions Challengeâ?
and a compliant cradle-to-grave life cycle assessment study performed for architectural window film.
The goal of the life cycle assessment study was twofold: 1) to document the life cycle environmental impacts of architectural window films, and 2) to calculate the potential energy savings and avoided GHG emissions during use in compliance with new WBSCD avoided emissions guidelines.
A full cradle-to-grave study was conducted covering the entire value chain of window film manufacture. Calculation of potential energy savings and avoided GHG emissions from use of the window film products is a key component of the project. Avoided emissions are the calculated differences in the life cycle emissions between two alternative solutions. For architectural films, this study compares the full life cycle of window films in buildings versus the alternative of the same windows in the same buildings without window films. Architectural window films are an optional upgrade to windows which may be factory installed or a retrofit. The impacts due to manufacturing, use and disposal of the building structure and window panes are identical between the two cases and are excluded from the scope. Potential energy savings and avoided GHG emissions calculations are made at the end-use level solely on whether or not window films are employed.
The results of the LCA show that the architectural window films studied have the potential to greatly improve building environmental performance by saving energy and avoiding emissions from the combustion of fuels used to provide heating and cooling. The environmental benefits from using architectural window films far outweigh the environmental impacts of making the film.
Checkout
This paper has an Extended Abstract file available; you must purchase the conference proceedings to access it.
Do you already own this?
Log In for instructions on accessing this content.
Pricing
---
Individuals
| | |
| --- | --- |
| AIChE Members | $150.00 |
| AIChE Graduate Student Members | Free |
| AIChE Undergraduate Student Members | Free |
| Non-Members | $225.00 |