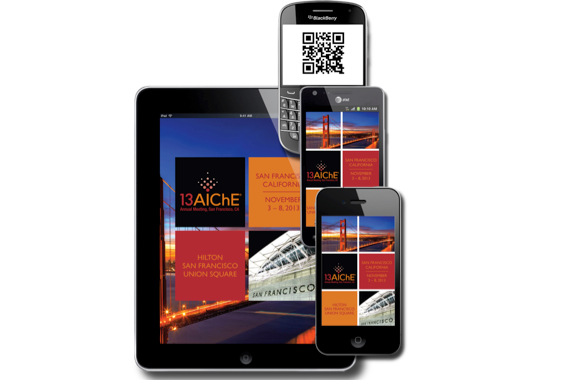 Put the entire 2013 AIChE Annual Meeting right at your fingertips.  
Access everything you need to manage your time at the Meeting right from your phone or tablet with the 2013 AIChE Annual Meeting app.
Search. Scope out. Access. Learn more. Find. Plan, store and update your schedule.
Whether you carry an Android or iOS device the AIChE Annual Meeting app delivers the same native functionality.
Blackberry and other smart phone users can access the Meeting content via their standard phone-based browser.
Put the 2013 AIChE Annual Meeting at your fingertips. Download the app today on your mobile device.