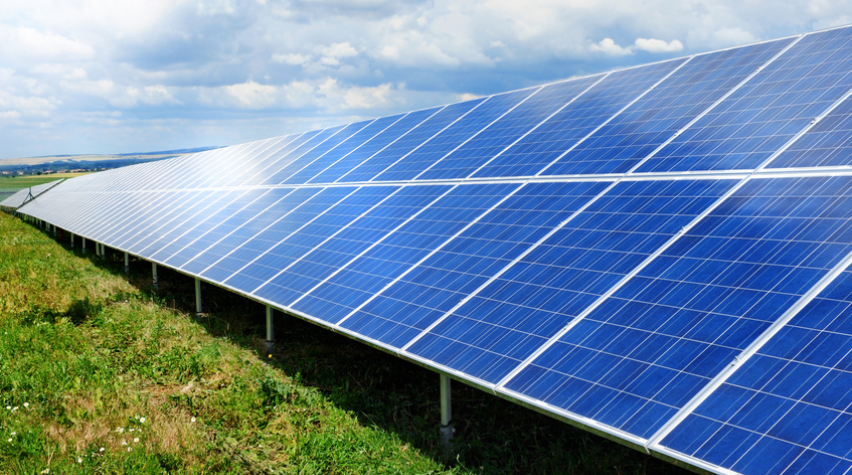 Long the face of the global oil industry - the world's reliable swing producer - Saudi Arabia announced two years ago that it was seeking investors for a $109 billion plan to create a solar industry large enough to generate a third of the nation's electricity by 2032.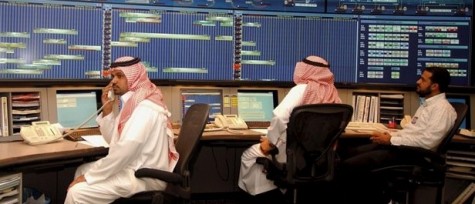 Finally, last week, Saudi officials signed an agreement with California-based SunEdison to explore building a huge, integrated solar panel factory at Wa'ad Al Shammal, an industrial city in the country's north. Its size would be significant. The proposed $6.4 billion plant would use end-to-end SunEdison technology to process polysilicon into wafers and then turn them into 3 gigawatts of cells and modules each year (see the press release). Azzam Shalabi, President of the National Industrial Cluster Development Program, which carried out a feasibility study with SunEdision in 2013, added, "This project will be capable of building a complete industrial eco-system, benefiting from economies of scale given the size of the complex." Although the agreement doesn't authorize construction, plans have advanced beyond the initial stages. SunEdison said that the Ministry of Petroleum and Minerals would provide the natural gas, and the Saudi Electrical Company would provide power for the energy-intensive polysilicon plant. While most of the polysilicon and ingot production would support the planned 3 GW module output, the remaining output would compete in the market with a big cost advantage.
Saving oil for export
Saudi Arabia still produces more than half of its electricity by burning oil. With electricity demand growing along with its surging population, the Kingdom wants to cut back oil consumption for desalinization and power plants, potentially saving 523,000 barrels of oil a day for the next 20 years. The government also wants to create jobs and diversify the Saudi economy, which is deeply dependent on fossil fuels. "They view themselves as leaders of the energy industry long-term, and they recognize that their current resources will deplete at some point, so why not make some investments now?" Shayle Kann, who follows the solar industry for Greentech Media, told the San Francisco Chronicle. "We anticipate substantial growth of solar PV within the Kingdom and the region," said Ahmad Chatila, CEO of SunEdison. "The combination of SunEdison technology, and the Kingdom's world-class energy sector expertise will enable us to capitalize on rapid growth in the region."
Playing to SunEdison's strengths
SunEdison has a strong reputation for developing successful solar projects. After the solar module price crash that bumped pricing power from upstream to downstream, the solar development division emerged as a revenue engine with most potential for long-term growth, over and above the company's solar and semiconductor materials divisions.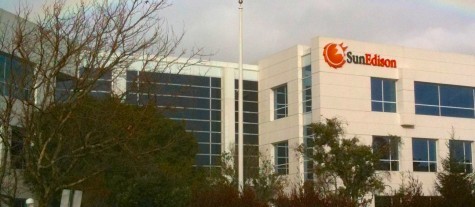 By hooking up with Saudi Arabia, the company lands in a global sweet spot for the foreseeable future. Analysts think that much of SunEdison's growth will come from markets like MENA and Latin America. Looking into the future, they forecast these regions will add 6.5 gigawatts in 2016 compared to just 400 megawatts in 2012. "We'll bring our solar PV development expertise to the region, and partner with the Kingdom to build a large and dynamic solar energy industry," Chatila said. "We're very proud to take this next step with our Saudi partners as the Kingdom becomes a world leader in solar energy."
Exporting electricity
Looking long term, Saudi Arabia also hopes to export solar electricity to Europe in the winter, when cooler temperatures reduce the need for air conditioning in the kingdom. Saudi Arabia could export up to 10 gigawatts - about 10 nuclear plants worth - through North Africa and Italy or Spain, Khalid Al Sulaiman, vice president for renewable energy at the King Abdullah City for Atomic and Renewable Energy (KACARE), told Reuters last spring. "We have thoroughly examined the potential for exporting electricity from dormant capacity during the off season to countries where peak demand coincides with our low-demand season," he said. He said that the grid investment required to bring Saudi electricity to Europe would amount to between 15 to 20 percent of the total investment to install some 20 gigawatt renewable generation capacity. Both the United Arab Emirates and Qatar are also incubating clean-tech. The Emirates has been building an entire community - Masdar City - that is becoming a research hub and will use only renewable power.