By Kate Gawel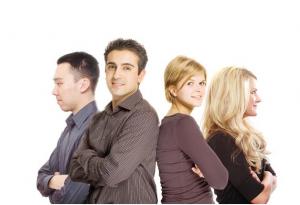 The Young Professionals Committee (YPC) is currently working towards filling all of its leadership positions for the 2013-2014 year. This year there are a number of positions available for those interested in getting more involved in each of our five subcommittees:
Local Sections & Executive Student Committee (ESC) Subcommittee (Chair: Brandon Hochstrasser)
Programming Subcommittee (Chairs: Jon Haughton & Hsiang Yee Lai)
Publications Subcommittee ( Chair: Dennis Aguirre)
Retention & Recruitment Subcommittee (Chairs: Luke Richardson & Meagan Lewis)
Global Student Competition Subcommittee (Chair: Thang Ho)
Accepting applications
The link to the application for leadership roles was sent out to the YPC distribution list last Friday, January 4th and all applications must be submitted by 5pm EST on Friday, January 18th. Applications will be reviewed by the chairs and subcommittee chair and leaders will be chosen and notified no later than Friday, February 1st. Most positions accepting applications will be for a one-year term beginning at the Spring Meeting in 2013 (April 26, 2013). A few positions in the programming subcommittee, however, will have leaders who have terms slightly longer than one year depending on the timing of their event. If you are interested in applying for a leadership position, you can find the application as well as more information about the roles and responsibilities here. You may rank in order of preference up to 6 leadership positions. This will help to ensure that we are able to fill as many roles as possible in a timely manner. In order to be considered for a leadership position, you must be an AIChE member who has/will have received their undergraduate degree by June 2013. You must also be under the age of 35 for the duration of your term in order to be considered for a YPC position. If you have any questions or concerns about specific leadership positions or the application process, please email Kate Gawel.