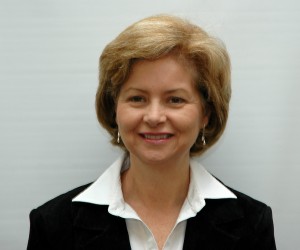 Maria K. Burka, 2011 AIChE President and Program Director, Process and Reaction Engineering (National Science Foundation), will be giving a plenary lecture at the 12th Annual Mediterranean Congress of Chemical Engineering in Barcelona, Spain.
The plenary entitled "Education in Chemical Engineering, Two Points of View" will be presented together with Dr. Richard Darton, President of the European Federation of Chemical Engineering (EFCE) on Thursday, November 17, 2011, from 4:15 to 5:00p.m.
Maria's talk is entitled "Chemical Engineering in the 21st Century." Here is an abstract:
The move from unit operations to a molecular approach in chemical engineering, the emergence of bioengineering, the application of cyberinfrastructure to domains such as chemical engineering, the importance of developing alternate sources of energy such as biomass to replace fossil fuels and a much greater emphasis on sustainability have transformed the profession. Unlike in the distant past when their primary employers were in the chemical process industries, chemical engineers are nowadays employed in the pharmaceutical, microelectronics, health care, etc. industries. Innovation,especially technology transfer from university research programs to industry, will also continue to be critical to maintain the strength of this global vocation.
The 12th Annual Mediterranean Congress of Chemical Engineering takes place November 15-17, 2011. Find out more.