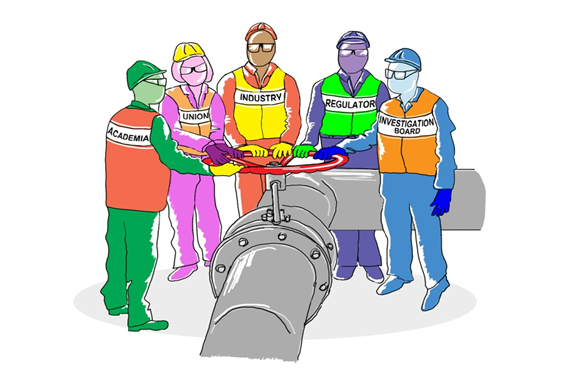 What does it mean in 20/20?
Responsible Collaboration means working together on a common goal of excellent process safety performance.
This means seeking to understand each other's point of view and respecting each other's perspective.
This includes removing barriers to sharing and learning from incidents, promoting consistent understanding of risks, and maintaining effective process safety.
What is the value?
Everyone working towards the same process safety goal is more efficient and effective.
Responsible Collaboration supports a partnership to challenge each other to deliver great process safety performance. 
What can I do?
Recognize the value that others bring to the table and commit to working together toward the common process safety goal.
Be open-minded and focus on that common goal.
Actively participate in or lead joint industry projects.