Inseguridad En La Industria Química: Un Problema Cultural, Gerencial o Personal?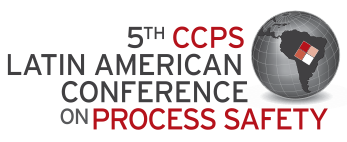 Grandes accidentes en la industria química como Bhopal, Jaipur, Texas City, y más recientemente Amuay, son graves recordatorios de la gravedad de las consecuencias que pueden tener pequeños actos individuales por parte de operadores o ingenieros una planta, o de decisiones gerenciales a la hora de distribuir un presupuesto que cada año se hace más pequeño y difícil de justificar ante crisis financieras y la agresiva competencia global.  El valor de la seguridad de procesos que una compañía para sus empleados e instalaciones va más allá de los equipos de seguridad o protección personal o de las jornadas de entrenamiento de los operadores; la seguridad en una planta química no deber ser vista como un gasto mas, sino como un inversión a largo plazo que pagará amplios dividendos no solo en la prevención de accidentes sino en las condiciones de trabajo de sus empleados y la percepción que la comunidad tendrá de la empresa en general o de una planta en particular.  En Latinoamérica donde los estándares o nomas gubernamentales no son tan estrictos como en otros países, donde la cultura no se ha centrado en la seguridad sino en la subsistencia, donde la visión cortoplacista de gerentes y gobernantes domina el panorama financiero y legislativo, el reto para el profesional en seguridad de procesos es bien grande y requiere de un entendimiento amplio no solo de los fundamentos de ingeniería sino de psicología, negocios y una alta dosis de sentido común.  En este paper se analizarán, por medio de ejemplos tomados de la experiencia profesional del autor,  la realidad de la cultura de seguridad de procesos en Latinoamérica y  presenta posibles estrategias que un profesional en este campo puede emplear para ser exitoso y mantener su planta segura.
Large accidents in the chemical industry like Bhopal, Jaipur, Texas City, and more recently Amuay, are painful reminders of the severity of the consequences generated by small individual actions by operators or plant engineers, or budget allocations by management; in a time when budgets shrink every year and are more difficult to justify in light of financial crisis and aggressive globalization of the supply chain.    The cost of the process safety investments a company makes in its employees and facilities goes beyond the safety equipment and PPE, or the training sessions for its operators. Safety at a chemical facility should not be viewed as another expense but as a long term investment, which will pay large dividends not only in the prevention of accidents but also in the work conditions of all employees and in the perception of the surrounding communities. In Latin America, where the standards and laws are not as strict like in other countries, where culture is not centered around safety but in subsistence, where the short-term view of managers and politicians dominates the financial and legislative landscapes, the process safety professional faces a big challenge and requires an understanding not only of engineering concepts but also of psychology, business management, an large doses of common sense. Through examples taken from the author's professional experience, this paper analyses the reality of the process safety culture in Latin America, and suggests possible strategies a process safety professional can employ to be successful in keeping his plant safe.