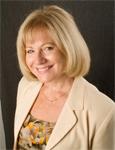 Founder of Executive Career Strategies and Insightful Choices
Nancy Hutter, MA, founder of Executive Career Strategies and Insightful Choices has an extensive background in career consulting, executive coaching, recruiting, and HR management. Over the past 20 years, Nancy has successfully recruited over 200 professionals and executives and coached hundreds of executives within diverse industries and functions. 12 years ago she pioneered tri-state area networking meetings for ExecuNet.  After working for several prestigious outplacement firms, she founded Executive Career Strategies to better meet the needs of professionals and executives in transition.  
She has worked with young adults helping them identify possible career options and direction, and uses various assessment tools to help her clients understand their skills, interests, needs, values and unique selling proposition. She has helped professionals in all fields create compelling resumes and conduct a successful job search.  Nancy worked as a VP, Director and consultant in Human Resources for Fortune 500 firms as well as smaller firms.  She has taught numerous courses in career development and Human Resources at SUNY Purchase, The New School, and New York University where she earned her MA in Counseling Psychology.  Nancy is also licensed in New York as a mental health counselor. Nancy has written self-help workbooks including "Choosing a Career as a Consultant, "The 12 Steps to Job Search Success".